13. Lake Mead: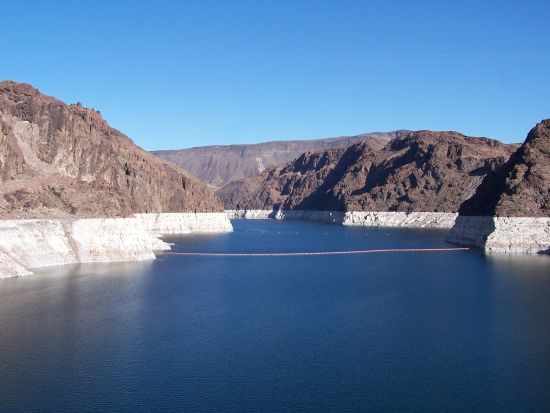 Lake Mead is one of my own personal favorites not just because it is such a spectacular human creation among nature's brilliant creations, but it also brings in the aura of the Hoover Dam into the list. When it was completed, the Hoover Dam was the largest concrete structure in the world, and also the largest power-producing entity. With time all that might have gone, but the artificial lake it creates among the gorgeous Grand Canyons-Lake Mead-is still the world's largest man-made reservoir. Simply spectacular!
14. Project Genesis: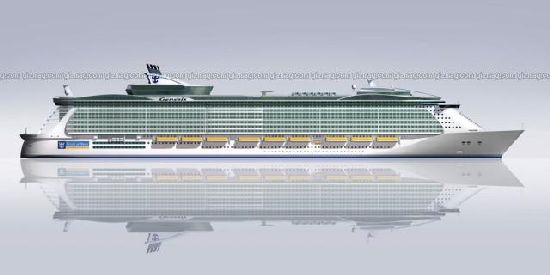 When finished in 2009, Royal Caribbean's Project Genesis luxury cruise ship will be the largest cruise ship the world has ever known. This modern-day luxury-on-ocean will end up costing a cool $1.24 billion to make. It will measure 1,180 feet long and carry 5,400 passengers. When ready, the ship would have a central park, luxury hotels, restaurants, public spaces, picnic spots and bars. Yes, it is like a little city of its own!