3. Three Gorges Dam: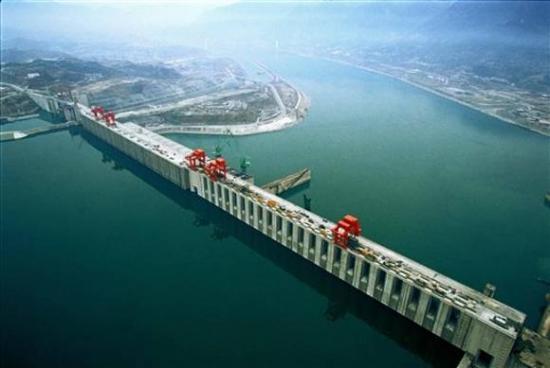 Taking shape of the largest hydroelectric power plant in the world and that too by a long shot, the Three Gorges Dam in China is not just spectacular to watch but enormous in magnitude. Generating 22.5 GW of power it will supply energy amounting to 4% of China's national needs. Creating a reservoir as large as Lake Superior, this dam will be good as a grand marvel of modern engineering by becoming the world's largest concrete structure!
4. Petronas Twin Towers: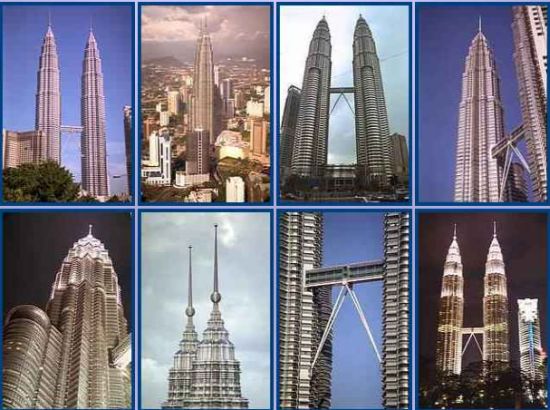 At 452 meters tall, the Petronas Twin Towers are magnificent and unique. While their familiarity seems at times to diminish their true aura, you only need to stand in front of the towers for one moment to realize the magnitude of the construction. For sheer intimidating height and the sophisticated look, they are a marvel of modern times.