9. Burj-Al-Arab Hotel: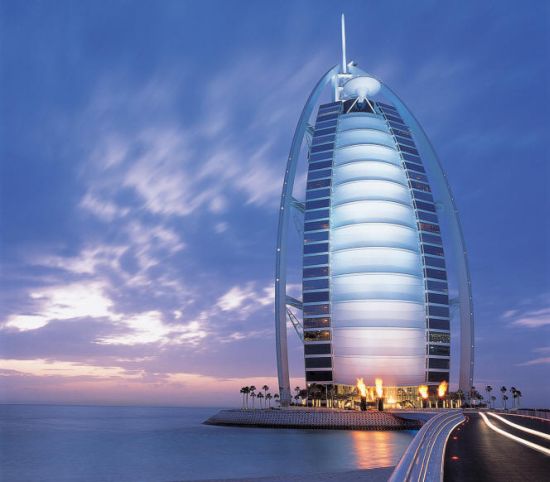 By now almost everyone knows about the Burj-Al-Arab, and if you have not heard of it or seen its picture till now, then welcome back to earth. The hotel stands at a height of 321 meters and is the tallest operational hotel in the world. While the Rosa Tower is set to soon take away that crown, it still will not diminish the unique aura of the Burj, with its unique shape and its own artificial island. This is one hotel where you can live it up in a grand style!
10. Kingda Ka Roller Coaster: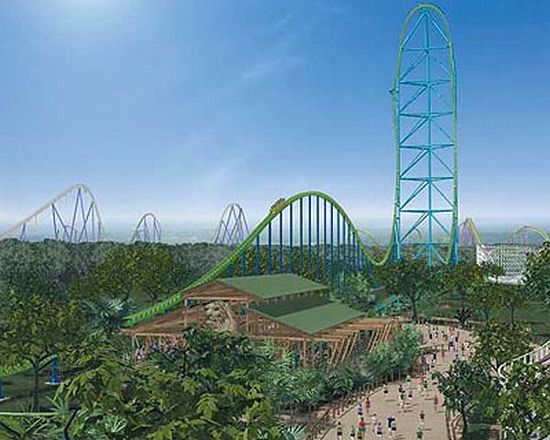 At a height of 456 feet, the Kingda Ka Roller Coaster is the tallest fun ride in the world. Located in the Six Flags Theme Park in New Jersey, the ride will take you into a different world and even before you know it, you will be plunging back towards earth at a speed of 128 mph. This heart-stopping and mind-numbing ride is not just the tallest in the world but also the most exhilarating. This is a modern marvel that is just for fun and adrenaline, and that makes it our personal favorite!