7. Viaduc de Millau Bridge: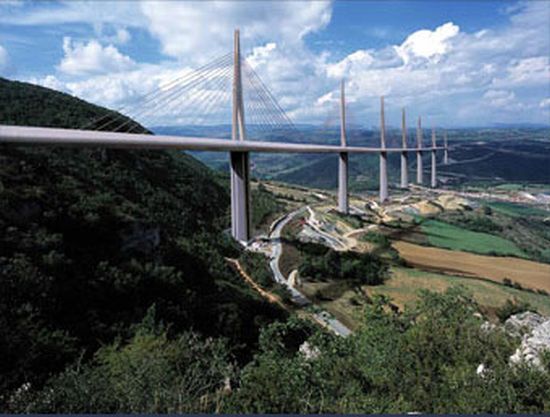 Stretching higher than the Eiffel Tower, the Viaduc de Millau Bridge is a marvel of art and architecture that caught the eye of even flamboyant French President Jacques Chirac. Stretching across southern France's Tarn River Gorge, it is 1.6 miles (2.6 kilometers) long and soaring to 1,132 feet (343 meters) at its highest point, it is the tallest bridge in the world. Built by the firm that also built the Eiffel Tower, its spectacular presence bowls over one and all!
8. Bird's Nest: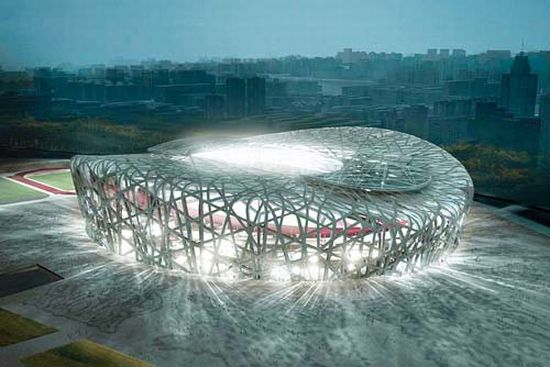 The Bird's Nest in the heart of Beijing needs little introduction to anyone, and it is one structure that has now become synonymous with the Olympic Games. Apart from its grand, yet unique design, the stadium is the world's largest steel structure. No other man-made structure used up as much steel as the Olympic Stadium, with its intricate yet hypnotic design. That surely sets it apart in terms of being a one of a kind venue in the sporting world.