11. Rungnado May Day Stadium: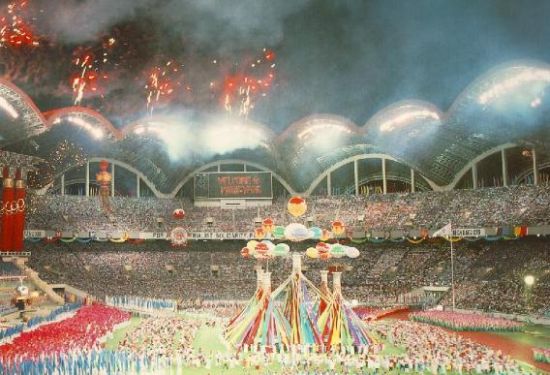 Located in Pyongyang, North Korea, the May Day stadium is the largest in the world and has seen some pretty big crowds. The May Day stadium has 150,000 seats and a total floor space of more than 207,000 square meters. The inner stadium floor area covers 25,000 square meters, including 14,000 square meters of which its athletic field is artificially made and 8,300 square meters of lawn. Vertical axis of stadium is 450 meters and horizontal axis 350 meters. Those are just a few numbers from this humongous stage for sporting extravaganza!
12. Akashi Kaikyo Suspension Bridge: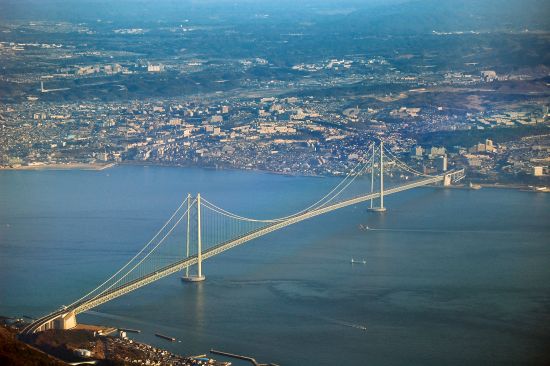 The Akashi Kaikyo Suspension Bridge is the longest suspension bridge in the world and is a spectacular visual delight. It apparently took 2 million workers 10 years to construct the bridge, 181,000 tons of steel and 1.4 million cubic meters of concrete. The four-mile bridge links the island of Awaji and the mainland city of Kobe. This is probably one man-made marvel that even the Japanese are proud about and look at in awe!