No 6. Design observer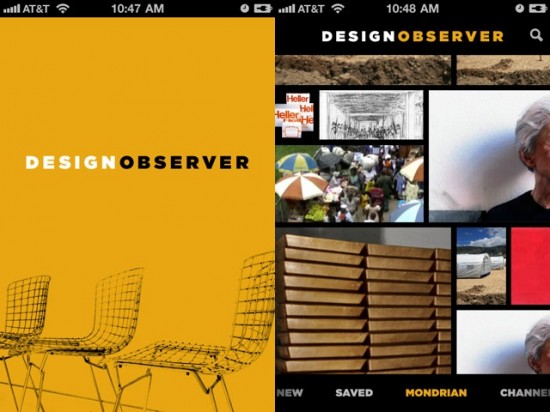 This app actually brings you data off the popular DesignObserver.com website and DesignObserver.com is the leading site at the intersection of design, photography, illustration, architecture, urbanism, sustainability, social innovation and visual culture.
The website publishes some 300 essays per year and not to mention reviews, interviews, pictures and podcasts. Over 100 writers like Michael Bierut, William Drenttel, Jessica Helfand, Julie Lasky and Nancy Levinson contribute to this site, so this little app might really help you a lot if used wisely. And thankfully it's free or I wouldn't be willing to spend 3 dollars for an app that pulls data off a site and arranges it for the iPhone.
No 5. Architecture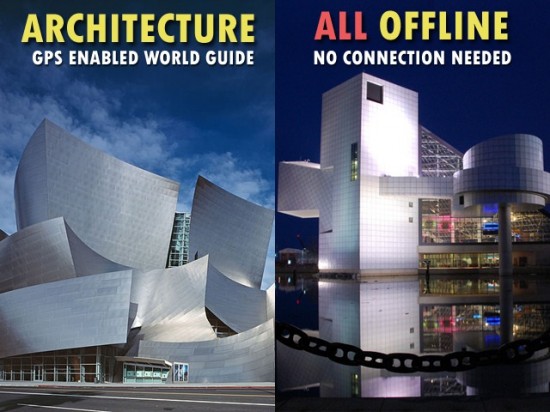 This app actually has photos of some of the finest architectural achievements from the 20th and 21st century. It gives you photos of any interesting building around you wherever you go and gives you the background behind the design of it as well as some info about the architect. It is a complete guide so it also gives you walking or driving directions. A great app if you want some inspiration and a good app otherwise too. It's free by the way.