The results of a report that has just come out regarding the mobile phone usage in the United States show Apple to have reached a milestone in surpassing a 10% share of the U.S. mobile phone market.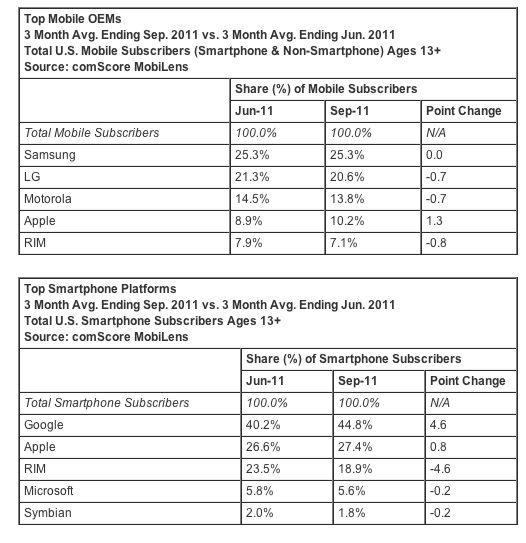 As per the results, Apple stands at fourth in overall handset market share in the US, after Samsung, LG, and Motorola.
Amongst the US smartphone owners, Google holds a very strong place with Android handsets claiming almost half of all subscribers compared to Apple's relatively modest 27 percent share.
However, iPhone lovers need not worry since another report that have very recently come to the scene shows Apple to have earned 52 percent of all profits in the mobile phone industry. And guess what; that's not only of smartphone profits, but of all the profits for all phones.