If the head of a state is dead, the whole system is in chaos, but this rarely happens, thanks to modern day security which includes cars built like tanks in which these personalities travel. Today we present a list of some of the most powerful cars and even more powerful heads of state that use those cars.
No 10. President Dilma Rousseff – Brazil
Car: 1952 Rolls Royce Silver Wraith
This 1952 Rolls Royce Silver Wraith is the ceremonial state car of the President of Brazil for special state occasions such as the presidential inauguration state visits and Independence Day commemorations only. Otherwise, he uses an eco friendly 2011 model Ford Fusion Hybrid which is a heavily armored version of the original vehicle and comes with the president's titles engraved on it and features the Coat of Arms of Brazil on its yellow green brass plates.
[youtube]http://www.youtube.com/watch?v=cbrDn_AOYTU[/youtube]
No 9. President Pratibha Patil – India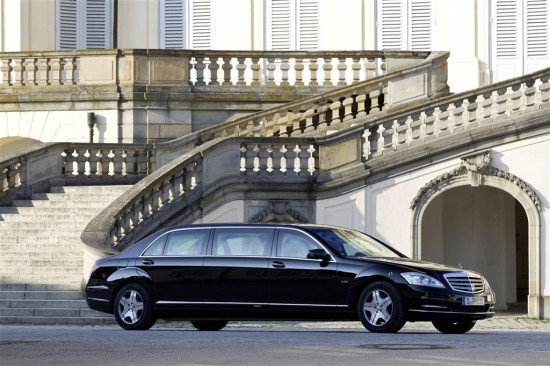 Car: Mercedes Benz S600 (W221) Pullman Guard
This Mercedes Benz S600 (W221) Pullman Guard is now the official state car of the Indian president and the heavily armored limousine has been custom built with VR6/VR7 protection class that offers it resistance against fragments from explosives and hand grenades as well as military rifle shots.
[youtube]http://www.youtube.com/watch?v=KBZt6mkuMuM[/youtube]
No 8. Prime Minister Mario Monti – Italy
The armored version of Maserati Quattroporte fitted with Italian flags is the current state car used by the Italian head of state. Though, two Pininfarina designed custom built Lancia Flaminia limousines based on an extended wheelbase from the standard saloon are also available to the Italian president for state occasions.
No 7. President Christian Wulff – Germany
An armored Mercedes Benz S600 with license plate 0-1 is the current State Car of the President of Germany though President Christian Wulff has also used an Audi A8 as his official car on an occasion. The presidential Mercedes Benz S600 is the only car in Germany that bears a version of the President's standard on its hood.