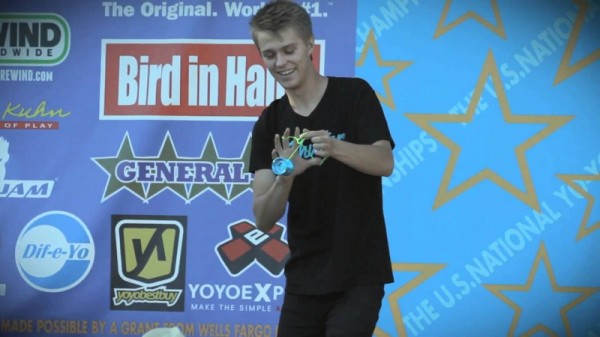 When nostalgia beckons many of us will vividly remember those days when we were crazy about yo-yos. Some of us were capable of managing a few simple tricks such as walking the dog and rocking the baby. The yo-yo love affair didn't last long for many of us who chose other fads on which we could hug closely.
Gentry Stein of Chico, California however never parted with the object and has continued to fine-tune his technique and that hard work paid off when he took top honors at this year's World Yo-Yo Contest in Prague, Czech Republic. Prior to his performance on the world stage, stein was able to grab the attention of many with his tricks and flicks at 2013 U.S. Championships as seen below.
If you were not impressed by his performance at the US Championships then you are guaranteed to be left with your mouth open when you check out his moves on the world stage. It had many wondering if it was truly possible to defy the laws of gravity.
One thing is clear, he has turned his childhood hobby into a form of entertainment for which he can actually win serious prize money. Nowadays when children think of mastering an hobby it's usual in the form of a trading card game, most notably Pokemon and Digimon. It will be interesting to see where Gentry Stein will take his yo-yo talents from here. America's Got Talent could very well be next on the list for the young man from California.