Love is a very strange thing; you will know this if you have ever experienced it.  However, there are some things that people do in the name of love that are just too outrageous or just too extreme to think it love.  Take the story of Lesya Toumaniantz as an Example.
This is Lesya, a beautiful young lady living in Saransk, Russia.  Lesya met Rouslan Toumaniantz and within 24 hours, they had fallen for each other – so much that she was willing to make a commitment to have his name tattooed on her face!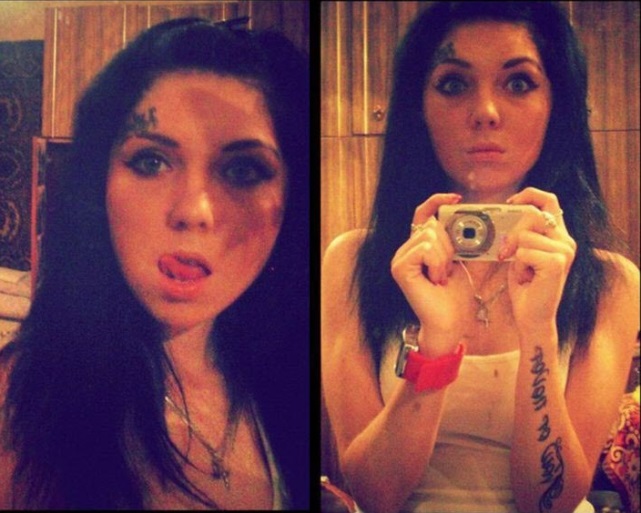 Leyla and Rouslan have apparently been dating online, all this happened within 24 hours of their first physical meetup.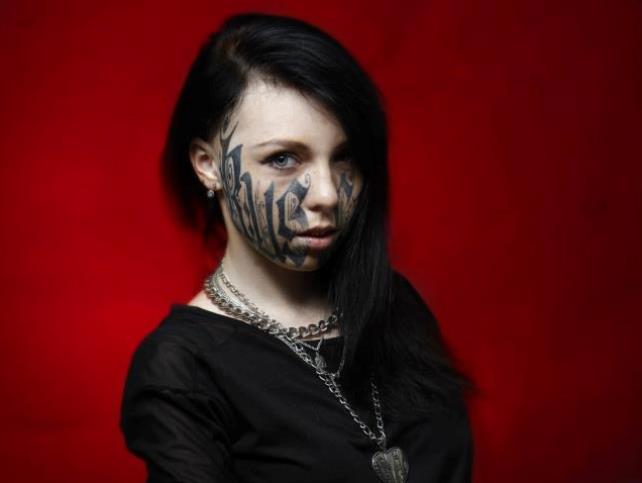 According to her, the tattoos are a symbol of their eternal devotion (it is unclear how Rouslan demonstrated his commitment and devotion though considering he's already tatooed all over) and that she still expects to add more tattoos of him and his name all over her body.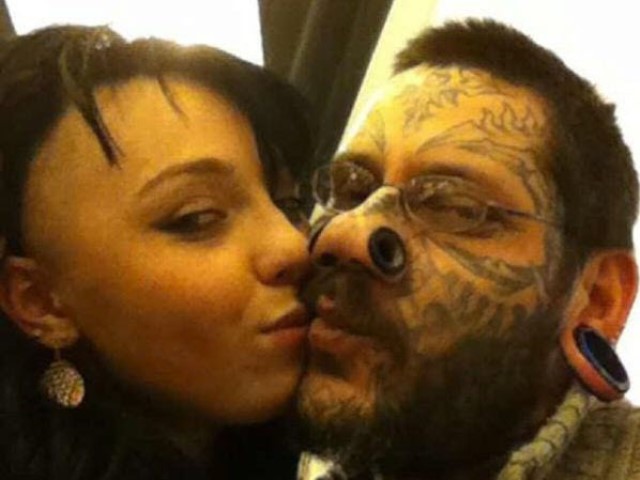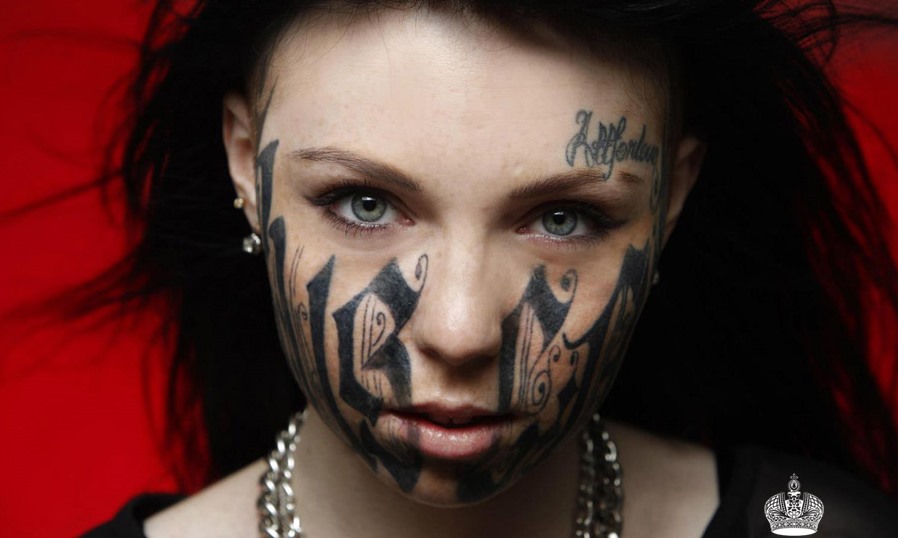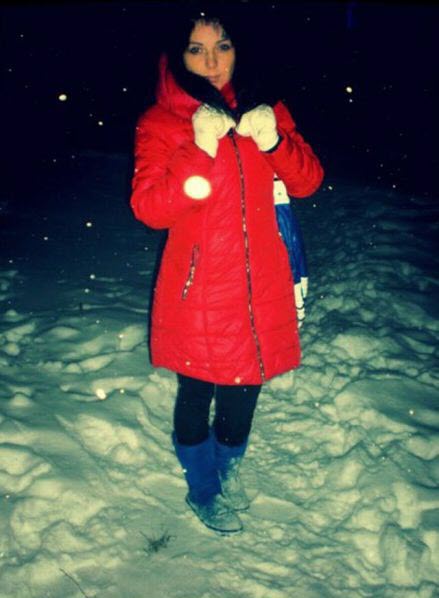 Is it a mistake or a true devotion we should emulate?  To me, this is just crazy!