No 6. WP-Forum Latest Posts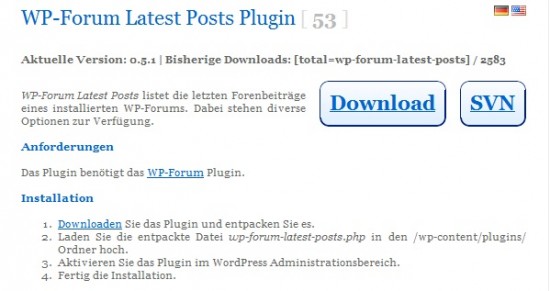 This simple plugin will list the latest posts from your WP-Forum and is customizable. It is easy to use and install and allows for the controlling of its output.
Go here to download.
No 5. WP Forum Server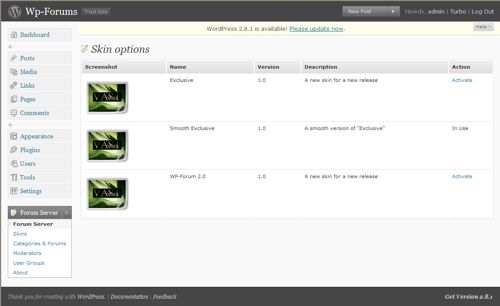 This plugin is an advanced, stable fork of WP Forum. It is a complete forum so you don't need any additional installs to make it work with your blog. It features several translations, customization options, skins and some basic statistics for your forum. It also makes sure that users from your blog don't need to make an additional account for the forums.
Go here to download.