No 8. WP2BB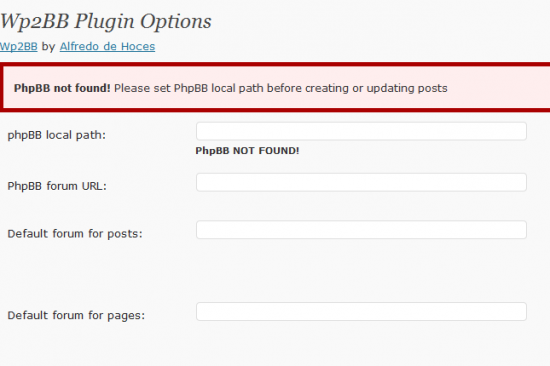 Similar to the previous one, this plugin is another way to integrate your phpBB forum into your WordPress blog. But, this plugin also creates a new topic for every new post you make for your blog. It also features a sidebar display of the most recent responses to your topics. It, furthermore, can integrate with the comments system of your WordPress blog or you can choose to completely replace that with this plugin. Requires WP 2.0 or higher.
Go here to download.
No 7. WP-Forum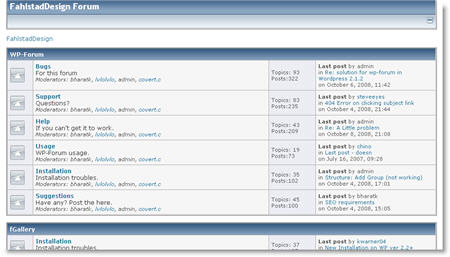 This forum plugin features an easy to use interface and gives the Admin(s) the option to use or not to use guest posting on their forums. It also features Captcha control for fighting spam. It requires WordPress 2.0.2 or higher and was last updated in 2008, which might be of concern to some.
Go here to download.