Submarines are the original stealth weapons and were first widely used during World War I. These weapons of death can stay in water, hidden from the enemy eye, for an unlimited amount of time; limited only by the food supplies. Modern submarines are capable of full fledged nuclear strikes and carry their own nuclear reactors for power.
There are two kinds of vessels: submarines and targets – a motto of submariners.
Today we take a look at 10 most fearsome and deadly submarines in the world.
No 10. Los Angeles Class – USA
Units built
62
Active
44
Speed
20 knots – Surfaced33+ knots – Submerged
Endurance
30 days
Range
Refueling after 30 years
Weapons carried
4 bow tubes10Mk48 ADCAP torpedo reloadsTomahawk land attack missile block 3 SLCM

Harpoon anti–surface ship missile

Mine laying Mk67

Mobile Mk60 captor mines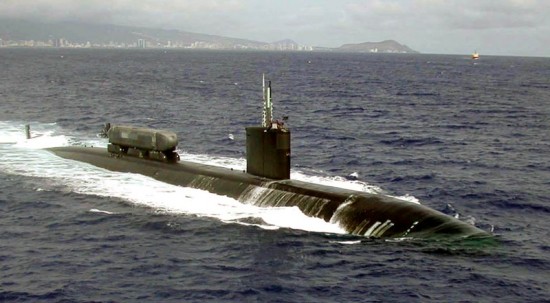 The Los Angeles class submarines form the backbone of the US Navy's nuclear powered attack and their primary mission is to hunt down enemy submarines and gather intelligence. This class was preceded by Sturgeon class and followed by Seawolf and Virginia class. The final 23 boats of this class are quieter than their predecessors and incorporate more advanced combat systems.
[youtube]http://www.youtube.com/watch?v=BB-Q03Fh9t0[/youtube]
No 9. Rubis Class – France
Units built
6
Active
6
Speed
25+ knots
Range
Refueling after 20 years
Weapons carried
4 Anti-submarine  tubesF17 mod2 torpedoes14 Exocet SM39OR

Mines in place of torpedoes
Named after gemstones, the first Rubis Class submarine was launched in 1979. It is a class of first-generation of nuclear attack submarines of the French Navy. The Rubis class has dealt with 10 casualties as a result of a few accidents in 1993 and 1994.
[youtube]http://www.youtube.com/watch?v=nvBjxcJzrwA[/youtube]