According to Parallels announcement, Desktop 7 for Mac will reach stores on September 6. Parallels representative said, "more than 90 new and enhanced features in Parallels Desktop 7 include Mac OS X Lion integration, performance boosts and a powerful new Parallels Mobile app and My Parallels services platform for iPad, iPhone and iPod touch devices."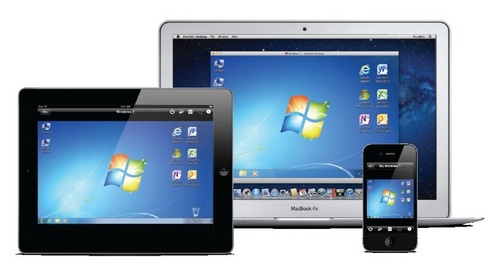 The highlights include:
Run multiple copies of OS X Lion or Windows and their applications on your Mac.
Start/stop any of your applications remotely.
Enhanced graphics performance, up to 45% faster 3D.
Windows on Demand- now you can purchase and automatically install Windows on your Mac from Parallels Desktop 7 in the U.S.
For your Windows programs, enjoy Lion functionality including Full Screen, Launch Pad and Mission Control.
Watch and listen to Flash videos in Windows on your Mac by using your iPad, iPhone or iPod.
Parallels 7 is already available as an upgrade for Parallels Desktop versions 5 and 6 users, however, it will be made available for download and in retail on September 6.