At WWDC, one feature was badly missed during the launch of iCloud and iTunes. This feature was the facility to stream tracks from the cloud instead of downloading them.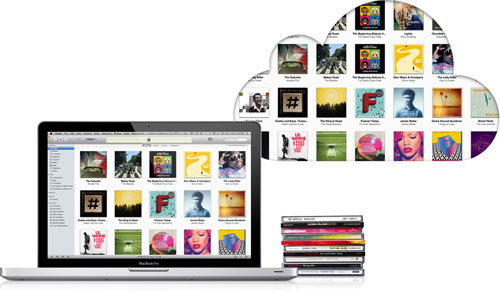 In a video posted by Insanely Great Mac, an iPod library has been shown on an iPhone with iTunes Match tracks listed either by artist, song, or album. The same cloud icon that used to download apps directly to an iOS device is being shown. On tapping the cloud icon, a track gets downloaded to the device. However, tapping the track plays it directly from Apple's servers.
The problem with the tracks download is that of the storage space as download is less than an ideal scenario on devices with limited storage capacity, making the ability to stream music very useful.