Apple is working on a new social experience for the iPhone that will allow irradiated, cycloptic mutants to find out what they have in common.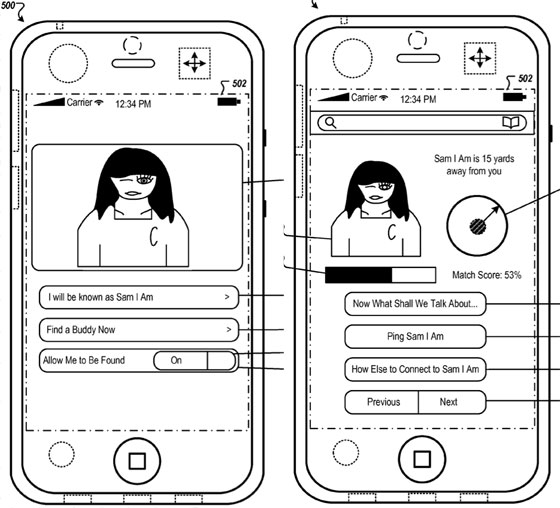 This should work for everyone based on the actual wording of the patent, allowing you to use your iPhone to find the most interesting person in the room, every single time.
The idea has been driven from the fact that when two strangers meet, it may take a long and awkward conversation to discover their common interests. Therefore, Apple proposes that future iPhones could automatically reach out to each other, compare apps, web sites and downloads, and then propose topics of conversation.
This sounds a little gross, but then it might turn out to be the perfect party ice breaker.