Atlast Apple has announced iOS 4.3.4 that is available now to download for iPad, iPone and iPod touch. It was said few days ago, Apple will release iOS 4.3.4 firmware in order to patch exploit that is PDF based and jailbreakMe would use it in order to jailbreak all iOS devices.
It seems that the last news regarding JailbreakMe PDF exploit is not true. This wonderful release came with security fixes. This news is fully confirmed as JailbreakMe uses exploit that is present in mobile Safari which can easily be used by hackers and they can fully access on your iOS device. Apple Company has planned to throw iOS 4.3.4 just to run out iOS 5 for iOS device users.
To get iOS 4.3.4, you need to connect your iOS device to PC and then upgrade it from iTunes. Another way is you can directly download iOS 4.3.4 ipsws from Apple official website.
Download iOS 4.3.4 ipsw, connect device to computer and explore iTunes. Hold Shift key from key board and select "Restore" in order to select ipsw. Use alt key instead of shift key if you are using Mac.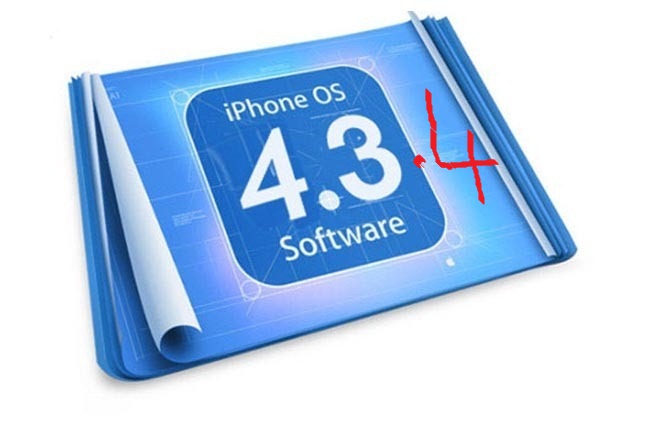 Download links:
iPhone 4: http://appldnld.apple.com/iPhone4/041-1923.20110715.BnATg/iPhone3,1_4.3.4_8K2_Restore.ipsw
IPad2 Wifi: http://appldnld.apple.com/iPhone4/041- 1924.2011.0715.qP4r3/iPad2,1_4.3.4_8K2_Restore.ipsw
iPhone 3GS:  http://appldnld.apple.com/iPhone4/041-1921.20110715.ItuLh/iPhone2,1_4.3.4_8K2_Restore.ipsw
iPad 2GSm: http://appldnld.apple.com/iPhone4/041-1914.20110715.Xdw2Q/iPad2,2_4.3.4_8K2_Restore.ipsw
IPod touch 4G: http://appldnld.apple.com/iPhone4/041-1918.20110715.MgWsk/iPod4,1_4.3.4_8K2_Restore.ipsw
iPad1: http://appldnld.apple.com/iPhone4/041-1913.20110715.cvTyu/iPad1,1_4.3.4_8K2_Restore.ipsw