Great news for Apple product users! It has announced date for IOS 5 release. Few days ago it was available only for registered developers but after this Fall public users will also be able to download IOS 5 beta 2. Pay $99 once in year and enroll in Apple developer program. Check below guidelines if you are non-developer and want to get IOS 5 beta 2.
Before start installation, activate UDID of your device if it is deactivated. Running iOS 5 beta 2 without UDID activation is not possible. First of all search UDID, make registration with it and then start downloading iOS 5 beta 2 from Apple official website.
To upgrade iPhone, iPod touch or iPad to iOS beta 2, download iTunes 10.5 beta 2.
Download MagicISO to open .dmg files as many people have issue in opening them. MagicISO is used to convert .dmg files into .iOS files. This problem occurs only with Windows computer. Extract all .iOS files and then you require IOS 5 beta 2 ispw for your IOS device.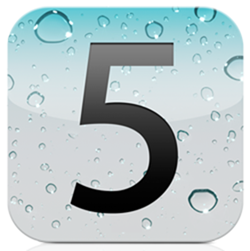 Download links
http://www.imzdl.joseb.me/iPad2,2_5.0_9A5248d_Restore.ipsw
http://www.rsm.cachefly.net/ios_5_beta_2__ipad__9a5248d.dmg
http://www.rsm.cachefly.net/ios_5_beta_2__ipad__9a5248d.dmg
http://www.rsm.cachefly.net/ios_5_beta_2__iphone_3gs__9a5248d.dmg
http://www.rsm.cachefly.net/ios_5_beta_2__ipod_touch_3rd_generation__9a5248d.dmg
http://www.rsm.cachefly.net/ios_5_beta_2__ipod_touch_4th_generation__9a5248d.dmg
http://www.rsm.cachefly.net/ios_5_beta_2__ipad_2_cdma__9a5248d.dmg