In case you happen to have an iPad and you are looking for an external monitor, the only thing you need is an application called iDisplay from the App store to turn your iPad into a monitor. The application costs $ 4.99.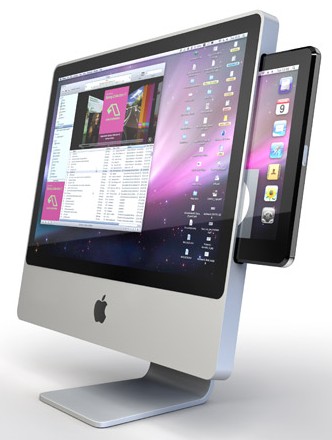 iDisplay gives the user a multipurpose use for its devices and is compatible with several other Apple devices, iPad and and iPhone to name a couple but in order to use the application on an iOS device one has to install the free iDisplay desktop on his/her PC or Mac. This application also comes with requirements for its devices and operating systems which are available on the company's website.
Once the iPad has been set up as an external monitor one could drag windows onto the screen but a bad internet connection could lead to delays. Nevertheless it makes the environment easier for multi-tasking and also helps save space.