You can convert various video formats to iphone, ipod, ipad and Apple TV compatible formats by using VideoMonkey software. This tool is available on internet for free and very easy in use. If you want to convert the video in compatible format of iphone, ipod, ipad, or any iOS operating device following are the guidelines:
First of all launch VideoMokey application on your system
When the interface appears on the screen
Drag and drop the file into VideoMonkey
Select the type of video you want it converted to
 Adjust the quality and compression options, note that the file size changes on the fly
 Click Start and wait, the time it takes to convert the video varies
 When the video is done converting, you can freely copy it over to your iPad, iPhone.
One thing to be noticed is that this video converter is only avail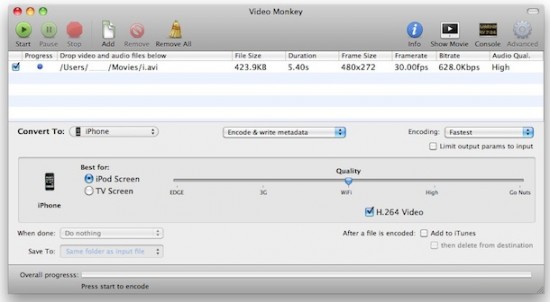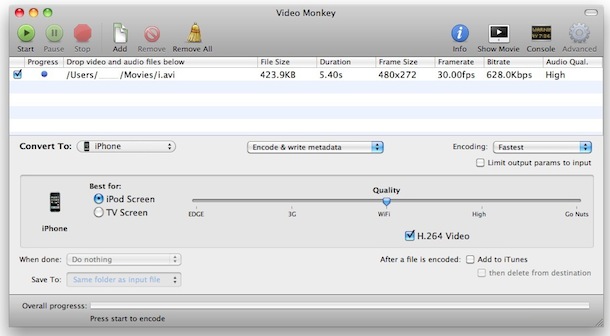 able for windows operating system so Mac users must find another converter that can perform on their system well. After converting the video files you can play them in your iOS devices and they will be fully functional and the image quality remains the same.