If you've bought an iPhone, you know that once you open it up, it doesn't start up like and begin working, Apple requires that you insert your AT&T SIM card and then verify it with iTunes, this can be a hassle to get around if you bought the iPhone without a contract from AT&T.
Sherif Hashim has found a simple solution to a widespread and difficult to solve problem for all iPhone users, activation.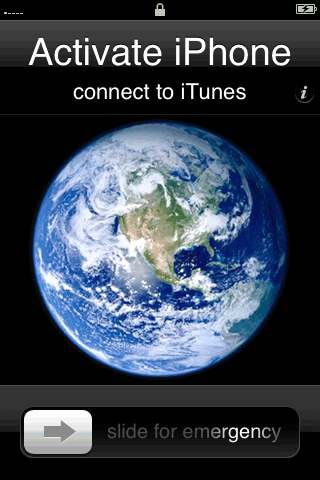 The process of activating the phone without using an AT&T SIM card is known as 'hacktivating'. Previously, jailbreaking was needed to hacktivate the iPhone.
Sherif Hashim's solution is to use a Phonebook SIM to active your iPhone. This kind of a SIM card can be found at a local electronics store like Radioshack (or you can even borrow it from them and not have to pay for it). The one Hashim used can be found here, but any kind will work.
This works for any kind of iPhone including iPhone 2G (original), iPhone 3G, iPhone 3GS, and iPhone 4.
Tutorial
[youtube]http://www.youtube.com/watch?v=pA1bb9C7vNU[/youtube]