No 1. Town Car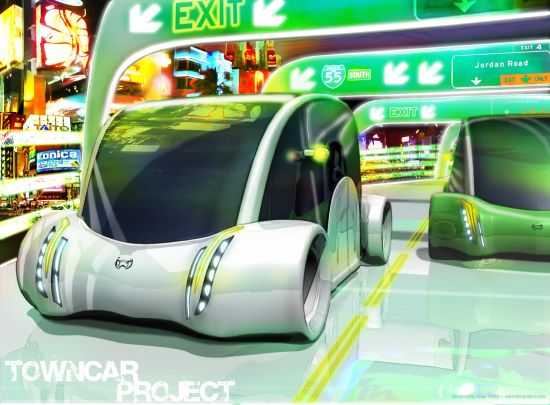 After some really weird concept cars we got to see lately, here is one which looks a bit more practical. Designed by Serge Totsky, The TownCar, is a 5-door s-segment vehicle that has been designed for the modern eco youth. This five-seater has been designed by integrating all the modern green technologies that are presently available.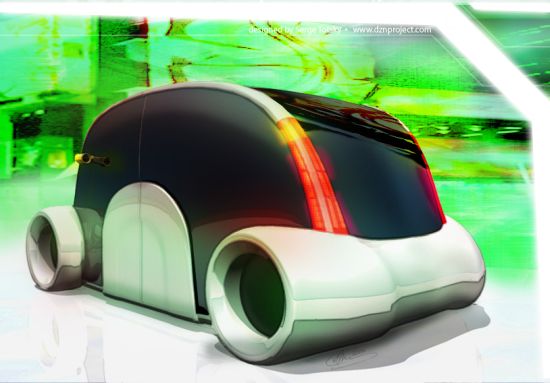 The car gets powered up by a hybrid engine, which runs on two eco sources of energy that include a fuel cell system residing under its hood and solar panels sitting on top of the roof. The designer expects that these hybrid technologies are enough to propel the car to speed in excess of 110mph, which sounds pretty decent when we look at some other variants where the top speed had to be sacrificed to clean up the vehicle.
A four-wheel steering system has been introduced in the car, which should allow the driver to turn the car in tight corners. Moreover, the driver of this car would have an option to choose the power source needed for the drive, while the speed lovers will opt for the combination of both the sources, the slow riders would have solar panels at their disposal.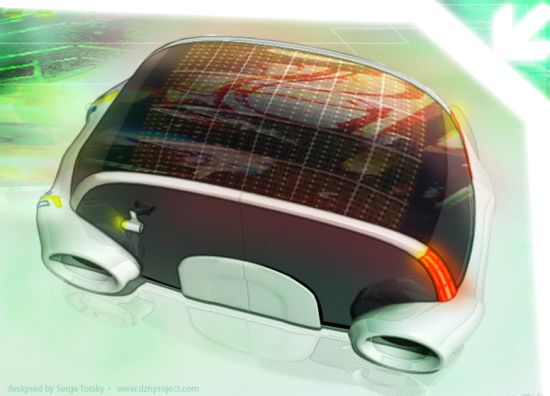 The Dark Side:
The car is one of the most practical concepts that we have seen lately, but since hydrogen filling stations are not as common as the gasoline counterparts, we don't see many who would be interested in driving a couple of hundred miles to get this car refueled.
No 2. Mercedes Formula Zero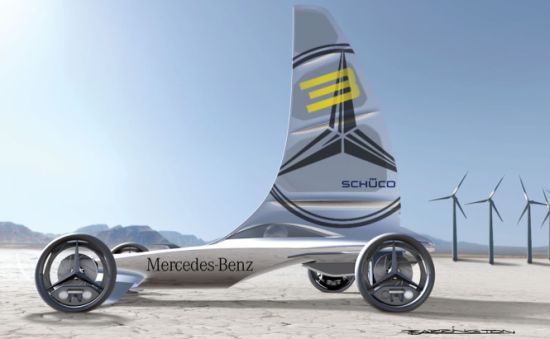 Mercedes-Benz Advanced Design Center of North America has unveiled a concept car dubbed the Formula Zero. The Formula Zero concepts aims to combine the thrill of Formula One and the efficiency of yacht racing, without compromising on the environment. This new car also looks for some changes in the way motorsports are conducted.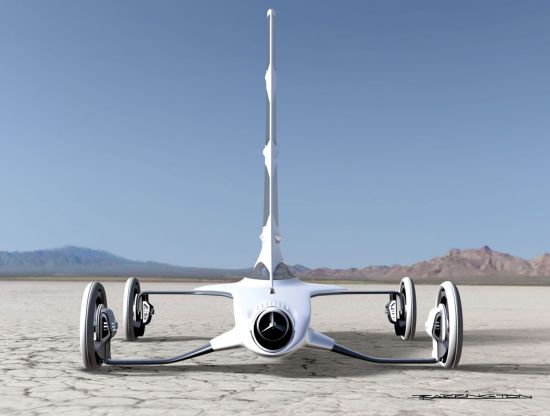 Unlike traditional racing, where the racers aim to finish first, this new concept introduces energy efficiency as the most important part of the competition. Here all the racers are allotted the same amount of energy, and it all depends on the design of the car and the skills of the racer from there onwards. The more the energy efficiency of the car, the better are the chances to win. The winners are finally determined by the time taken to complete the race and the amount of energy used in doing so.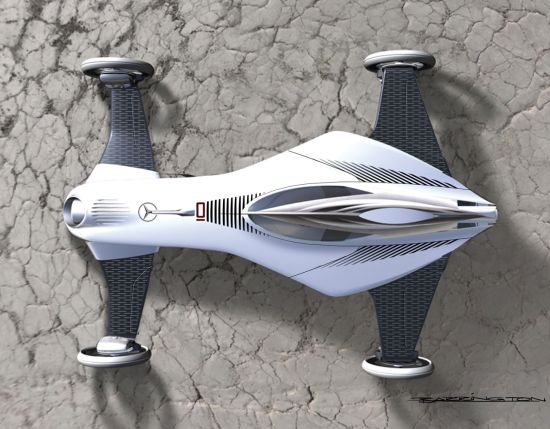 Talking about the car, it comes with electric hub motors on all four wheels and an aero-efficient solar skin that powers the batteries, which finally run the motors. Mercedes-Benz Formula Zero hopes to reach the race track by 2025.
The Dark Side:
People visiting race tracks come there to hear screaming engines and see mind-boggling speed. Will people in future change their mindset to see a race of energy efficiency, is still debatable.