3 – Ferrari 599 GTB Fiorano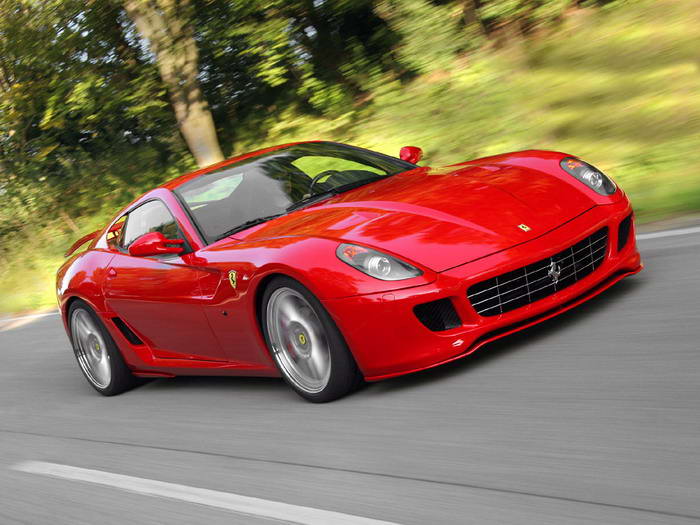 Power-to-weight ratio: 0.166
0-60 mph: 3.6 seconds
Top speed: 205 mph

Ferrari could make garden tractors and I'd still sell my soul for a lap around the yard. So what would I do for a ride in the new 599? Before I answer, consider a few points: like most Ferraris, the 599 looks OK in photos and drop-dead gorgeous in person. The Pininfarina-designed lines simply have to be seen to be fully appreciated. Unlike any other V12-production Ferrari, it has 620 horsepower (before you ask, the Enzo was not considered a "production" model as it had an intentionally-limited run). Push the red starter button on the multi-function steering wheel, and that Enzo-derived V12 growls to life. Whether at idle or its 8,400-rpm redline, the aural pleasure it gives can't be expressed in words. So, assuming I don't have a quarter million bucks lying around, what would I do for this car? Better yet, what wouldn't I do?
[youtube]http://www.youtube.com/watch?v=CGWRoMkghLI[/youtube]