2 – Porsche Carrera GT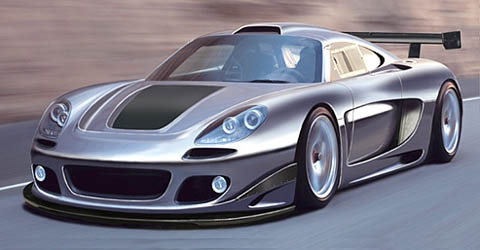 Power-to-weight ratio: 0.198
0-60 mph: 3.9 seconds
Top speed: 205 mph

Sadly, this is one car you won't see in any future comparisons: Porsche built their last, $440,000 Carrera GT on May 6, 2006. After less than three years in production there are almost 1,300 examples out there — about 600 in North America. Those lucky devils have the satisfaction of controlling the naturally-aspirating V10, 612 horsepower and 437 lb-ft of torque. Speaking of which, control is one of the great things about the Carrera GT. It looks like it would be impossible to control at high speeds, but remember, it's a Porsche. Don't do anything remarkably stupid and the car will make you look like a driving pro.
The Top Gear team review the Porsche Carrera GT. Whilst Jeremy Clarkson finds it one of the most beautiful, exciting and fastest drives of his life, the Stig sees if it can beat the record-holding Maclaren Mercedes as the fastest car they've tested out.
[youtube]http://www.youtube.com/watch?v=vE_WqdKbTvY[/youtube]