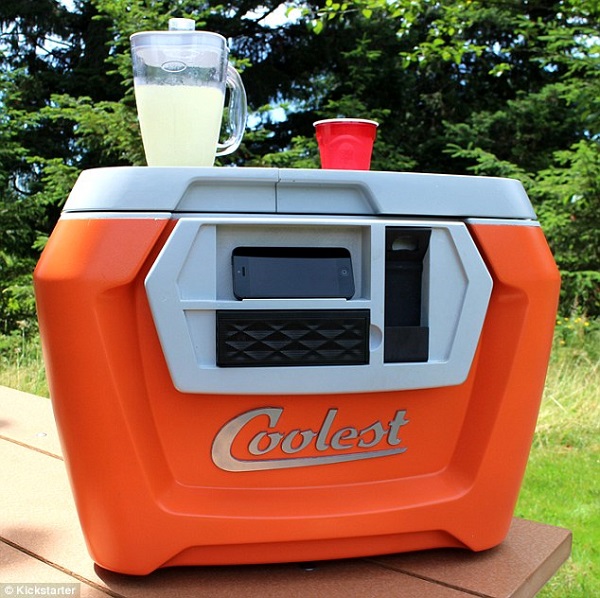 When going camping or on a picnic, it can be hectic to carry some of the things you will need to have a great time because some things are big and heavy, such as a cooler and a radio. An Oregon-based inventor, Ryan Greeper, has designed a new type of cooler that is able to help you lessen your load and make your picnic fun. The innovative "Coolest" device hosts a plethora of features which include a rechargeable blender and a Bluetooth speaker.
[youtube]https://www.youtube.com/watch?v=l4irb2K1p8E[/youtube]
The Coolest is similar in size and shape of a regular cooler. At the top is a blender which can be used to make ice smoothies and mixed drinks. A single charge of the device via the mains will allow for approximately 27 litres (six gallons) of liquid to be blended. The wireless speakers which can be connected to via any Bluetooth-enabled device, are included on the exterior. These features are also waterproof to prevent them from becoming damaged from spillages or the rain.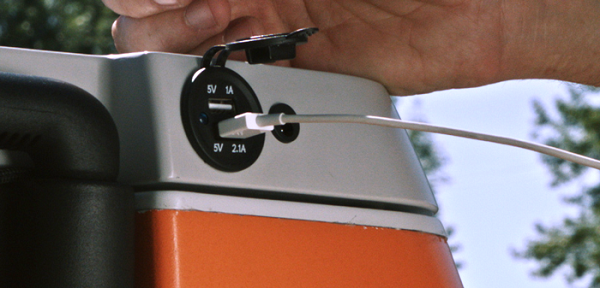 The other attributes of the multi-purpose cooler include a USB charger, LED lights inside, a tie-down to secure equipments on the top, beach-ready tyres for easy pulling over rough terrains, an interior divider and finally a bottle opener on its exterior.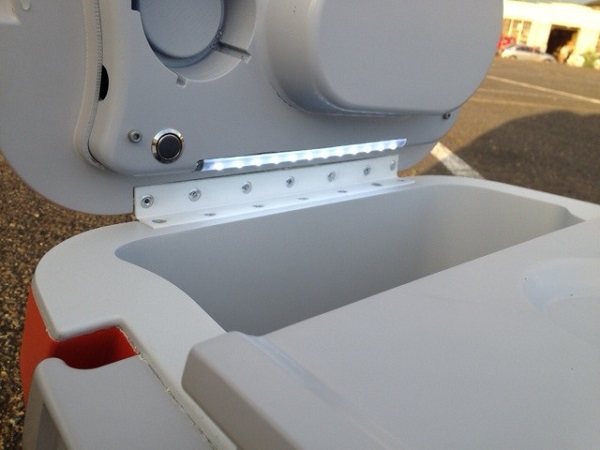 "The Coolest is a portable party disguised as a cooler, bringing blended drinks, music and fun to any outdoor occasion," Greeper wrote on the device's Kickstarter campaign page.
"Regular coolers are boring, break easily and are a hassle to haul around just to carry ice." he added. "The Coolest cooler is 60 quarts of awesome packed with so much fun you'll look for excuses to go outside more often."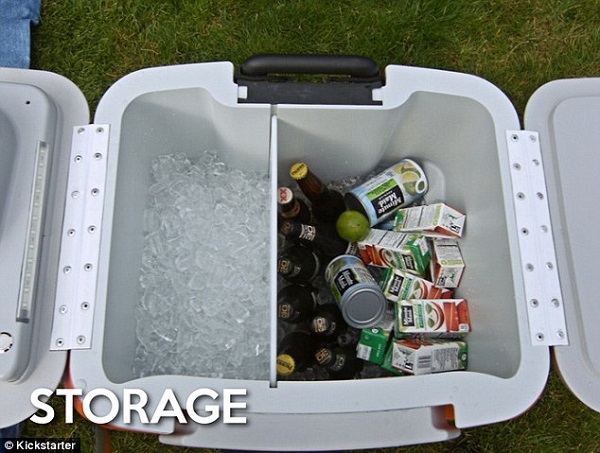 The Coolest has been on Kickstarter for just a few days but has already racked up more than £1.2 million ($2 million) from more than 10,000 backers. The device can be bought by residents of the U.S. now for £96 ($165), while customers in the EU and Canada can get one for £108 ($185). It is also expected to be available on the market by February 2015.