It has just been reported by Electric Pig that Apple's PR team is sending invitations to selected UK journalists to attend the WorldWide Developer Conference (WWDC) 2011 that is to begin on June 6.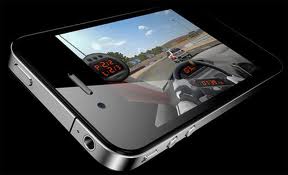 Electric Pig contemplates that the reason why Apple has invited these journalists is that it possibly wants to unveil the next generation iPhone – iPhone 5 or iPhone 4S.
Electric Pig reports:
A source tells us that Apple's UK iPhone PR team is approaching journalists from major publications to fly out to the event in San Francisco next month. The obvious conclusion would be that Apple is announcing a new iPhone. Or rather, an updated model. The iPhone 4S is slated as a stop-gap before the appearance of a true, '&%!*, they've done it again!' game-changer next year.
Apple has already declared that it will disclose iOS 5 at next month's WWDC, however, it is also commonly speculated that Apple will be delaying the launch of the fifth generation iPhone to September this year, so the invitations could very well be for the launch of iOS 5, which is expected to be a key upgrade.