Apple has released another software update to Mac OS X Lion Developer Preview. It's labeled simply as "Lion Developer Preview Update" and is suggested for all users running Developer Preview 4. This is the first update to DP4, but Apple is not referencing it as Developer Preview 5.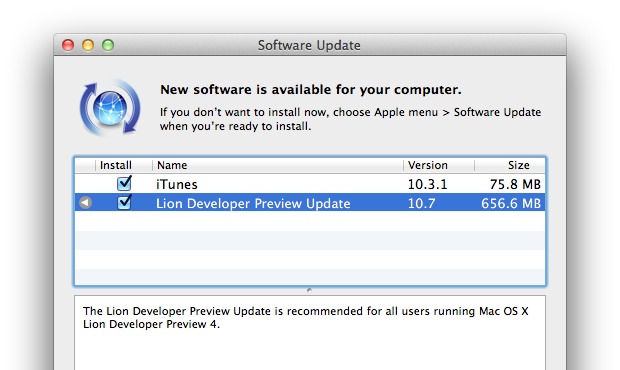 The update is expected to focus on bug fixes, but you'll notice that there is a restyled login screen, showing the Apple logo over the linen background wallpaper that is seen otherwise in Lion.
This version of the login screen was shown for a very short time at WWDC when Phil Schiller logged into OS X.
Gradually, Apple is stepping closer to the scheduled release of Lion in July, when it will cost $29.99 as a download through the Mac App Store.