The launch of 4G LTE iPhone is unlikely before 2012 as per Taiwanese publication, DigiTimes. The report claims that the sixth generation iPhone will support 4G LTE networks. It also states that Apple has brought down production of iPhone 4 due to the fast approaching launch of the next iPhone in September this year.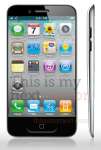 Earlier on, the launch of LTE iPhones was expected in 2011 but some industry experts feel that the launch in 2012 can give Apple enough time to add support for 4G LTE networks. On the contrary, it appears improbable based on the comments made by Apple's Chief Operating Officer, Tim Cook, during the quarterly earning call.
It therefore remains to be seen if the lack of support for 4G LTE network will be a deal breaker for customers to buy or upgrade to iPhone 5 or iPhone 4S.