Apple may release as soon as this summer a new line of MacBook Air. The next generation Intel Sandy Bridge processors and the super-fast Thunderbolt I/O port are going to be integrated into these new MacBook Air models. Reports specify that Apple's part suppliers will start shipment of parts for the new 2011 MacBook Air models at the end of May, 2011.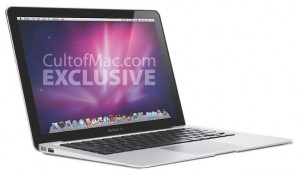 The reason behind the release of Sandy Bridge MacBook Air is that Apple already has offered new 2011 MacBook Pro models and 2011 iMacs with Sandy Bridge next generation Core processors and the new Thunderbolt I/O connectivity port. Therefore, it's nothing but rational for Apple to update its MacBook Air to the latest and greatest hardware.
Our advice will be to abstain for now in case you're gazing to buy a MacBook Air until the new one releases.