No 6. Ice tycoon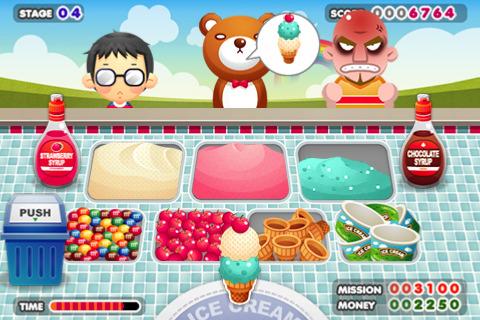 Quite a colorful and addictive game that gives you control of your own ice cream shop, so you can become a successful Ice tycoon. Serve you customers the right ice cream and within the given time and you will be on your way to becoming a successful Ice cream salesman, oh, I mean Ice tycoon.
[youtube]http://www.youtube.com/watch?v=0u0pUo8Ajik[/youtube]
No 5. Lemonade tycoon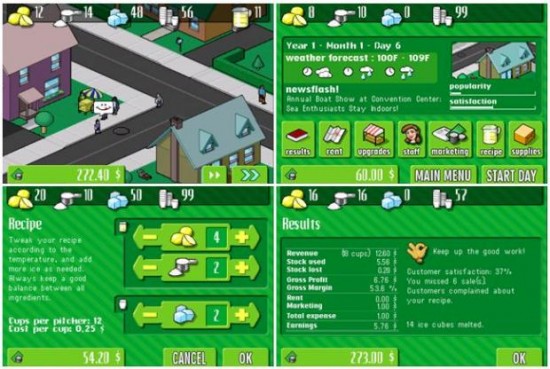 A port of a best –selling classic, this game lets you manage lemonade business in which you chose your own recipe, your locations, advertising and many other things to come up with healthy profits. This game is quite addictive and is a must play.
[youtube]http://www.youtube.com/watch?v=MKz73OXDNyM[/youtube]