With the advent of engines man's lust for power and speed kept on increasing. All the effort in achieving speed and power lead him to create these exotic machines that today we know as cars. Cars have really turned the world around for us. It is one the most beneficial invent of all time. Everyone from child to our elders has been using cars for over 2 centuries now. Today we have top 10 latest Audi cars for you. Audi is a German manufacturer of cars and is owned by the Volkswagen Group.
10. Audi A5 3.0 TFSI/S5 quattro Cabriolet, Sportback.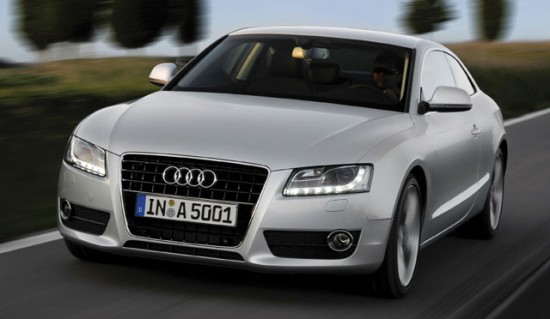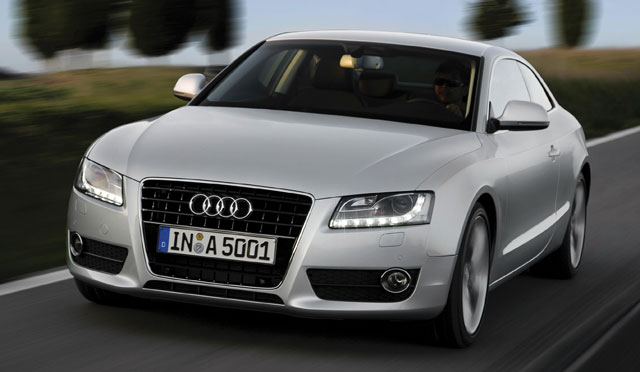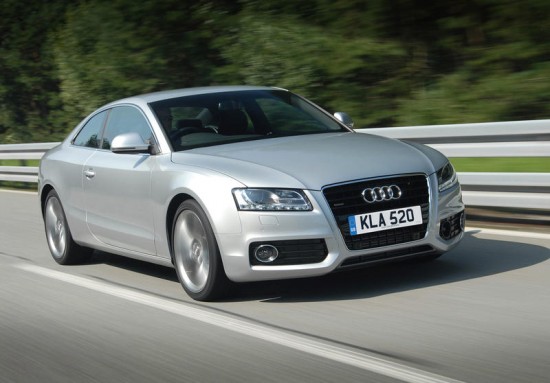 The Audi A5 is an executive or mid-size car with style. It is also available as convertible.  It is upgraded 2 door version of A4 B8. For the fourth generation A4 B8, Audi decided to spin off the cabriolet and new coupé into a nameplate of its own as the A5. The Audi A5 3.0 TFSI/S5 quattro Cabriolet, Sportback is the meanest and baddest of the A5 series. Other cars of the A5 series include the A5/S5 Coupé, Audi A5 sportback, Audi S5, Audi RS5, Aluminium A5 Coupe.
[youtube]http://www.youtube.com/watch?v=aFXm1r2UBWI&feature=related[/youtube]
Attributes
| | |
| --- | --- |
| Engine | V6 supercharged |
| Torque | 440 N·m |
| Transmission | 6-speed Manual |
| Horse power | 328 hp |
| Displacement cu in (cc) | 2,995 cc |
| Price | 25,000 pounds and onwards |
9. Audi Q5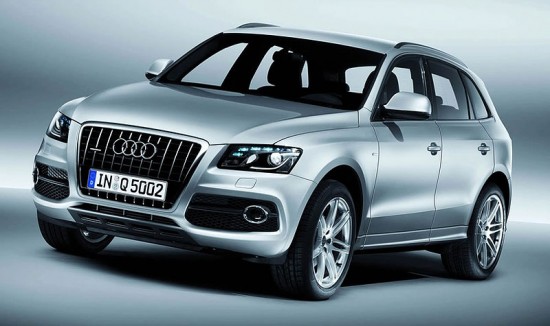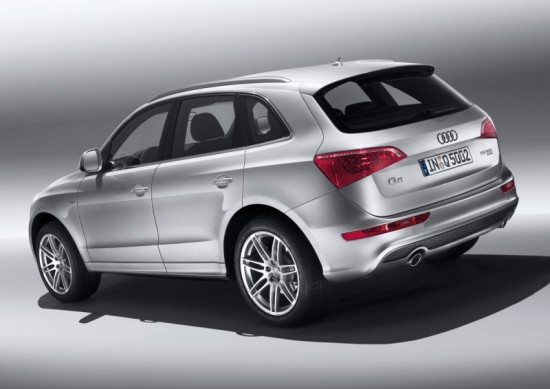 Audi Q5 is a compact crossover SUV and it the second SUV launched by Audi but do not worry about the size because the car is aimed for some heavy duty work. The Audi Q5 is capable of towing up to 2.0 tonnes and carries up to 100 kg.  The first generation SUV was Q7 and was introduced in 2005. The Q5 was introduced in 2008 and is still in production. The vehicle was unveiled in 2008 Beijing Auto Show. The Q5 is also equipped with the advanced Trailer Stability Program made to combat any unwanted shaking when towing a large trailer or caravan.
[youtube]http://www.youtube.com/watch?v=py9JxBXiZ5U[/youtube]
Attributes
Body style
5-door estate/wagon
Engine
2.0L TFSI I4
2.0L TDI diesel I4
3.0L TDI diesel V6
3.2L V6 FSI
Transmission
6-speed Tiptronic
7-speed S Tronic
Length
182.3 in
Width
74.0 in
Height
65.0 in
Price
Starts from $37,000