8. Audi Q3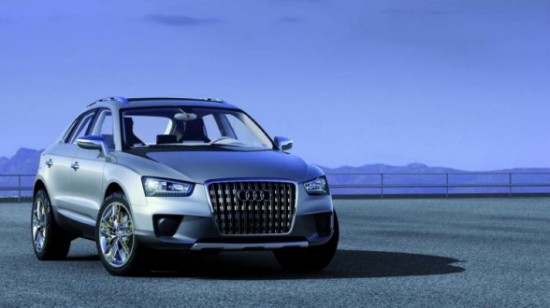 Rather than being a family/off-road car the Q3 is aimed to be more of a lifestyle/sports car. It is a sport utility vehicle unlike her siblings the Q5 and Q7. The Q3 will have parts of Golf Mk5 (Volkswagen car), or Golf Mk6, for instance a Direct-Shift Gearbox (DSG) dual clutch transmission and 2.0 FSI turbo engine. The car should also feature a 3.0 turbo-diesel V6 & a 2.0 FSI turbo engine for the flagship. The production of this car is set to take place in Spain and the cost of moving will cost approximately €300 million.
Attributes
Engine
3.0 turbo-diesel V6
2.0 FSI turbo engine
2.0 FSI turbo engine
Production
2010-2011
Price
Will be announced at the time of production
7. Audi A8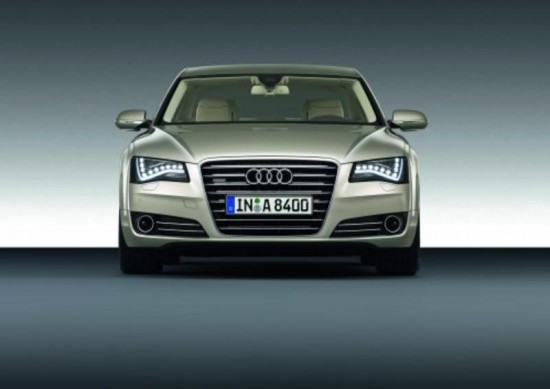 Sportiness, innovative technology and extreme comfort makes this car amongst the best available at the time. The A8 is a four-door four/five-seat large luxury car and among all the A-series it has the most powerful engine. The special model (Type 4H) carries a maximum of 6.3 L W12 petrol engine (will be added in 2010 models). The sheer power of the motor is astounding as it is a luxury car. Initial engine options are 4.2 liter Fuel Stratified Injection (FSI) petrol and Turbocharged Direct Injection (TDI) diesel V8s, (366 bhp) and (346 bhp) respectively.
[youtube]http://www.youtube.com/watch?v=AlwJMmfaFCM[/youtube]
Attributes
Engine
petrol engines:
4.2 L FSI V8
6.3 L W12
diesel engines:
3.0 L V6 TDI
4.2 L V8 TDI
Transmission
8-speed ZF 8HP[6] tiptronic automatic
7-speed dual clutch S tronic
Fuel
7.6 litres per 100km
Price
$76,000 and onwards