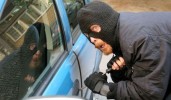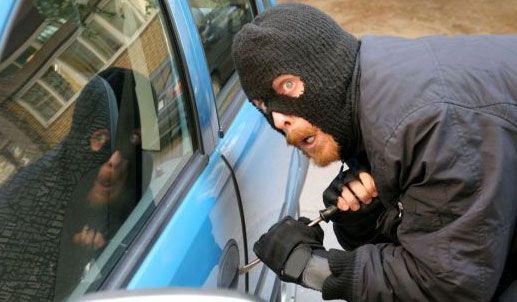 A recent survey has revealed that car theft by keys has risen to a whopping 80% in the first quarter of 2010 – up 6% from last year.
The results have also shown that car thieves are also broadening their market and targeting mid and lower value cars instead of the usual premium high-end vehicles such as BMW & Mercedes.
"Our latest stolen vehicle recovery figures reveal that figures are willing to consider any region as well as any vehicle" explains Stephen Doran, managing director of Tracker Vehicle Recovery Services. "The recession is taking its toll on thieves too and we have seen them adjust their targets to suit buyers, making lower value vehicles just as valuable to them as the fancy sports cars."
Stephen Doran believes that today's competitive car market and the tightening of our belts has meant more car buyers are looking for bargains, pushing thieves to steal vehicles with a lower market value.
According to Tracker, the highest value stolen vehicle recovery for 2010 first quarter was a Mercedes CL63 AMG worth £120,000 whilst the lowest value vehicle recovered was a Ford Sierra worth just £1,000.
It appears some things never change however, with the BMW X5 remaining in the top spot as the most commonly stolen and recovered car. The luxury crossover SUV is followed closely by the Range Rover and BMW M3 in third and fourth place.
Its good news if you own an Audi TT though. The roadster has slipped down the popularity ladder, overtaken by the Land Rover Defender.
So, how can you protect yourself from a car theft who might be eyeing up your Kia Cee'd? Without preaching common sense, vehicle theft is still a very real theft and its more important than ever that owners protect themselves and their vehicles by keeping their keys safe at all times.
More and more car owners are also investing in a Car Security System such as a Car Tracker or GPS Vehicle Tracking System. Vehicle Tracking Systems use GPS technology to pinpoint the exact location of your vehicle and detect any unauthorised movement. Some car security systems even arrange for a security guard to wait with your vehicle until recovery can be arranged.
However you decide to protect yourself and your vehicle, it might be worth double checking the locks on your beloved motor before you go to bed tonight… you never know who is around the corner!
Top Ten Stolen & Recovered Cars:
1. BMW X5
2. Land Rover Range Rover
3. BMW M3
4. Land Rover Defender
5. Mercedes Benz MI
6. Audi RS4
7. Mercedes Benz SLK
8. Mercedes Benz CLK
9. Audi TT
10. Audi Q7 / Porsche 911 / Porsche Boxster / Subaru Impreza
Top Ten Regions for Car Theft:
1. Greater London and London
2. Essex
3. Greater Manchester and Manchester
4. Kent
5. Surrey
6. South Yorkshire
7. Nottinghamshire
8. Bedfordshire
9. Birmingham
10. Cheshire
How easy is it to steal a car; well see it in video below
[youtube]http://www.youtube.com/watch?v=6lh1QAtZ2Sc[/youtube]
An 18 year old invented a system that allows you to monitor your car via SMS.
[youtube]http://www.youtube.com/watch?v=1V4WXL0KAhQ[/youtube]