An attorney for Facebook told a judge on Tuesday that she was "unsure" whether company founder Mark Zuckerberg had signed a contract with a New York man who claims to own 84 percent of the social network.
Paul D. Ceglia of Wellsville, N.Y., claimed in a lawsuit filed in June that he entered into a contract with Zuckerberg in 2003 to design and develop a Web site for $1,000. The contract entitled Ceglia to a 50 percent stake in the final product, which eventually launched as TheFacebook.com, according to the suit, which was filed in the Supreme Court of New York's Allegany County. The suit also claims Zuckerberg agreed to give Ceglia an additional 1 percent stake per day until the Web site was completed, giving Ceglia an 84 percent stake in the company as of February 4, 2004.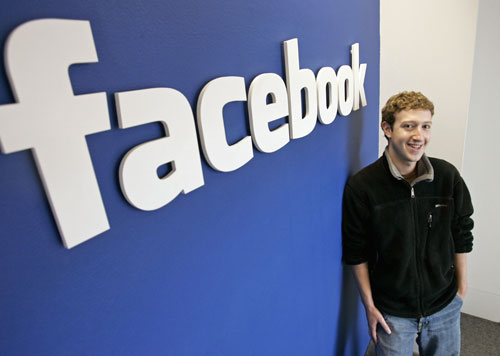 The suit claims the final product ultimately became Facebook, which today is worth $24.6 billion, according to SharesPost.com, a marketplace for shares of privately held companies.
"Whether he signed this piece of paper, we're unsure at this moment," Facebook lawyer Lisa Simpson told U.S. District Judge Richard Arcara in Buffalo, N.Y., according to a Bloomberg report. Simpson also reportedly said the company has "serious questions" about the document's authenticity.
The purpose of the hearing to was to consider a Facebook request to dissolve a temporary injunction that prevented the company from transferring assets, Bloomberg reported. The parties reportedly agreed to let the injunction expire on Friday, and Arcara extended an order staying the injunction.
In response to questions posed by Arcara, Simpson said Zuckerberg had a contract to work for Ceglia as a computer coder, Bloomberg reported. Facebook has also claimed that Ceglia did not raise ownership issue for more than six years and that his claim might be too old to pursue.
Ceglia attorney Terrence Connors told Arcara that Zuckerberg, then a Harvard freshman, was hired for a $1,000 fee to build a site called StreetFax, which was intended to be a database of millions of photographs of streets that insurers would pay to access, Bloomberg reported. Connors reportedly said Zuckerberg and Ceglia also discussed a side project Zuckerberg was working on that would create an online yearbook for Harvard students. Connors said the contract between the two covered that project as well, Bloomberg reported.
A Facebook representative had previously characterized the suit as "completely frivolous."