Adding to our ever-growing list of apps for the iPhone, today we present to you apps specialized for Muslims around the world to capitalize on technology and to add to their spiritual understanding. So, here are the top 10 iPhone apps for Muslims.
No 10. Islamic Compass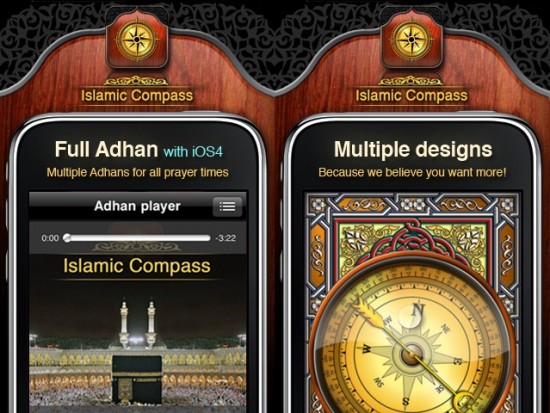 Price: $3.99
This amazing app offers Islamic prayer times calculation using GPS, Qibla direction, Azaan alarms, HD graphics and 13 different Azaans. A must have.
No 9.  iZakah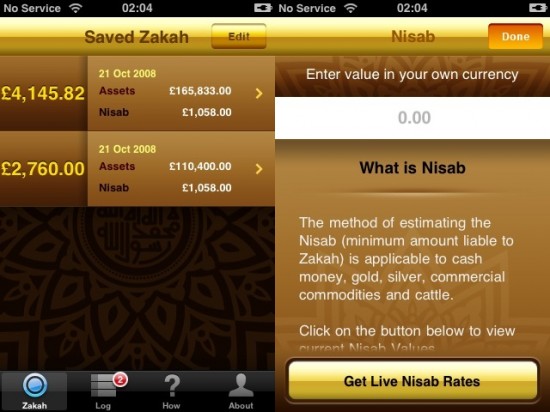 Price: Free
This app gives you one easy way of calculating Zakah; one of the five pillars of Islam. It has  a vertical-flow interface that updates 'Total Zakah Due' as you enter values and also helps you keep a log of all Zakah you've paid over the years.
No 8. Zabihah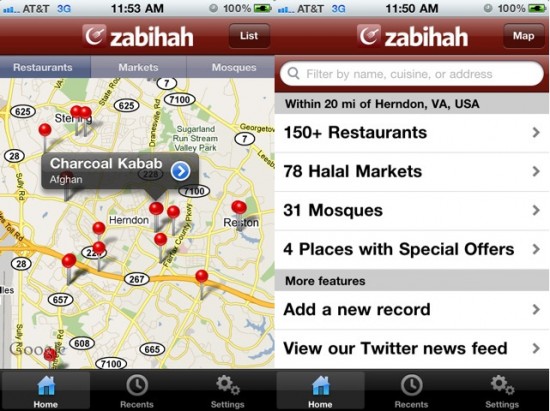 Price: Free
With Zabihah, you'll have the world's largest and most comprehensive halal restaurant database at your finger tips. It allows you to locate halal restaurants, mosques, and markets in your area in almost any part of the world.
No 7. Ramadan Times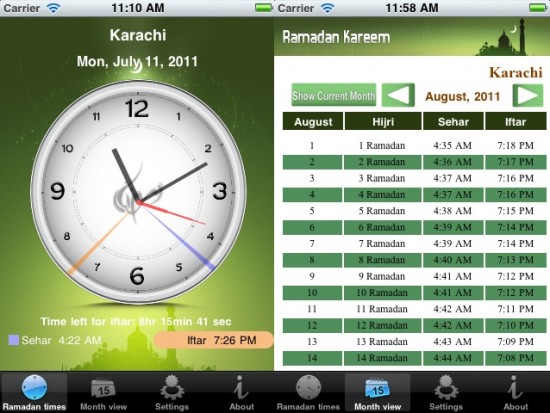 Price: Free
This special Ramadan app, uses highly accurate method used by U.S. Naval Observatory for calculation of sunrise/sunset/twilight and the subsequent calculation for fast times. It also features alarms for Sehar and Iftar.