No 6. Divine Names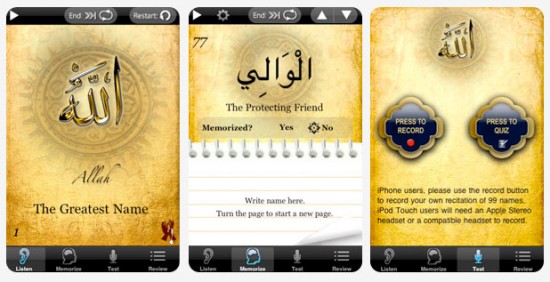 Price: $1.99
The name pretty much says it all; the app has 99 Names of Allah presented in Arabic along with their audio and English translation and transliteration. It also has a 'Memorize Screen' which allows you to write down names on your iPhone while hearing them.
No 5. Tasbeeh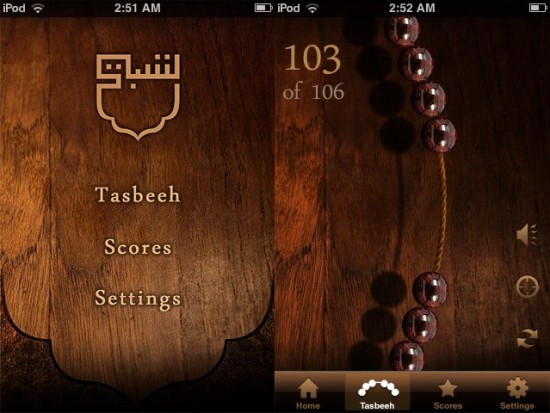 Price: $1.99
This app relieves you of carrying a separate tasbeeh with you. It features Count tracking and reset as well as ability to set targets and get notified when targets are met. It even allows you to compare your tabeehing habits with others around the world.
No 4. Fiqh-us-Sunnah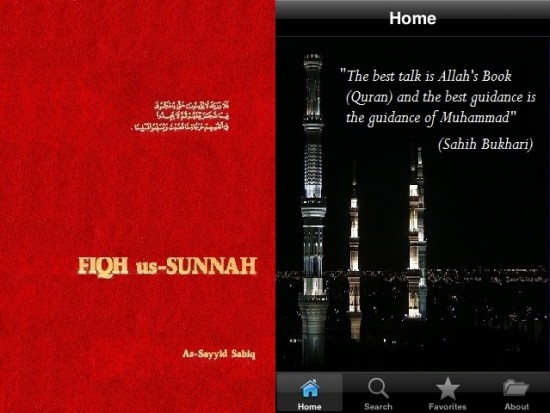 Price: $2.99
This app features the english translation of the book Fiqh-us-Sunnah Volume 1. Written by Sayyid Saabiq, Fiqh-us-Sunnah is one great book on the Islamic Jurisprudence.
No 3. Hadith-e-Qudsi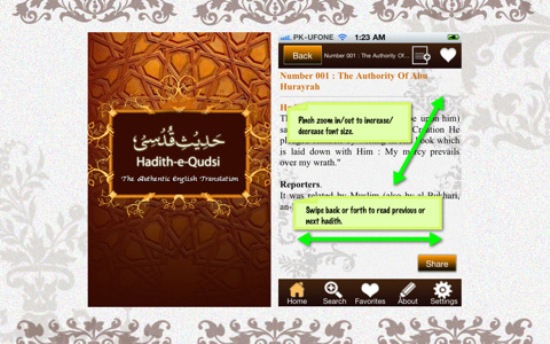 Price: $0.99
This app has Imam Nawawi's Forty Hadith and Forty Hadith Qudsi in their certified and authentic English translation. This app sorts Hadiths by specific chapters, also allowing you to search for a particular Hadith, take notes for a Hadith for future reference, bookmark any of them and even sharing through FB and Twitter.