The rare glass offered for replacement for iPhone 4 now has the iconic Steve Jobs Apple tribute logo on it. It is the same logo that became a viral sensation on October the 5th. It's an awesome iPhone modification that I foresee as a big hit.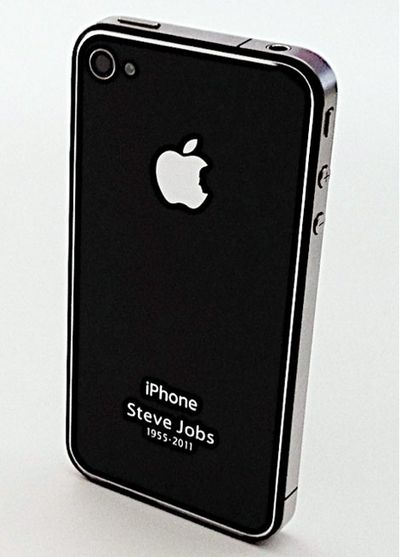 The entire replacement glass back cover has been listed by IPhoneShopUSA for $39.99. The new product is being called as "Remembering Steve Jobs." The original graphic concept was shaped by Jonathan Mak, a 19-year old design student, undergoing studies a Hong Kong Polytechnic University.
A company named M.I.C. Gadget has also been spotted in China with similar idea but on a white iPhone 4. Nonetheless, I believe honoring Steve Jobs is going to be an impressive piece of work.