According to a report published last week in Wall Street Journal, Apple is experimenting with a new method of charging its 2012 iPhone.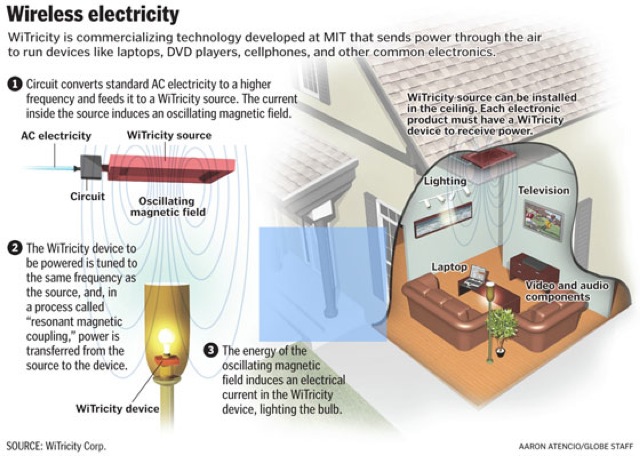 After a little digging into the issue, it has been discovered that a company called WiTricity has been working to commercialize a technology developed at MIT. This technology sends power wirelessly through the air to devices like laptops, cell phones, and even household electronics like your table lamp.
WiTricity's method of wireless charging is unique in a way that it requires no physical contact and can power a device up to a few meters away using a magnetic field:
Understandably, the company's work has gained some attention from a number of industry big shots, including Toyota, Intel, and more interestingly, Apple.
One of the Apple patent applications worth mentioning here is titled "Wireless Power Utilization In a Local Computing Environment." The patent illustrates a method of wireless charging built into an iMac, which provides a virtual charging area for other devices in front of the machine and could charge things like your wireless keyboard, wireless mouse, and even your iPhone, iPod or iPad.