If you have a Canon printer than it might turn out to be the most exciting news in the world for you as it's necessary.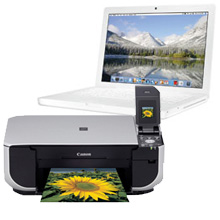 Apple has released its Apple Canon Printer Drivers 2.6 package. The Canon Printer Drivers v2.6 support Mac OS 10.6 (Snow Leopard). With the update you'll get the latest software for a number of printers and scanners provided you have only a Canon attached to your Mac running Mac OS X 10.6 ("Snow Leopard"). You may check out the full list of supported Canon models on Apple's official website.
The download is offered now via Software Update and from the Support Downloads section of Apple's website and requires only Mac OS X 10.6.1 or later to install and run.