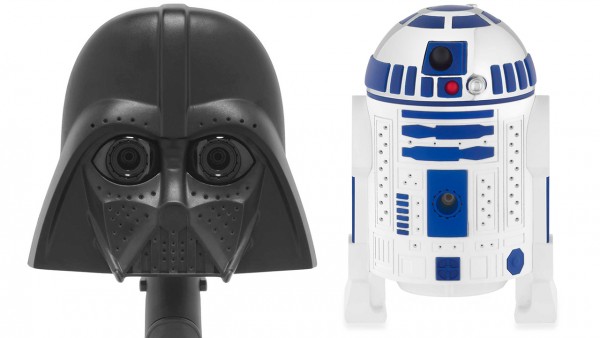 It is difficult for some fans to find the right decor for every inch of their house when they want to prove their dedication, especially the bathroom. Fortunately for Star War fans, bathroom decor has been covered for them with specialty Star Wars shower heads that have been made by Oxygenics.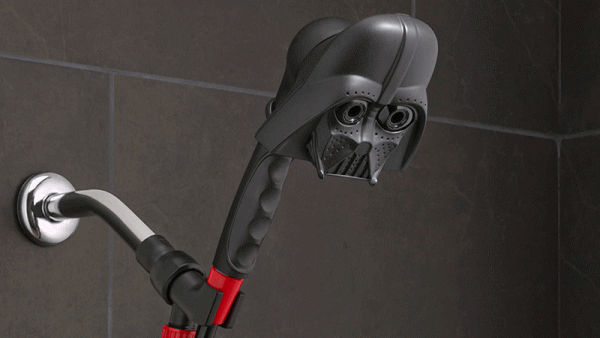 The Darth Vader handheld shower head is able to get the job done like your regular shower head. It comes with three spray settings that look like when Vader is crying explosive tears when the water tap is turned on. Designed to reduce slipping, the shower head is made with rubber grips. It also has anti-clog nozzles and is 6 inches (15 centimeters) in diameter. It's attached to a hose that measures 6 feet (182 centimeters) in length. The shower head is said to cost $30.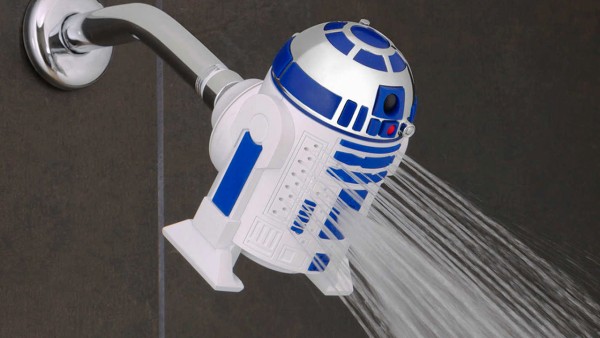 Just in case you prefer to represent the light and frothy side of the Force, you can also choose the R2-D2 shower head. This droid also has three powerful spray settings and anti-clog nozzles. Unlike the Darth Vader handheld, it has a fixed-mount design. The R2-D2 shower head is 4 inches (10 centimeters) in diameter and you can take it home for $25.
The Darth Vader and the R2-D2 shower heads are produced by Oxygenics and sold internationally by Bed, Bath & Beyond.