Apple has along with the release of OS X Lion also updated the MacBook Air and subsequently removed the polycarbonate MacBook from sale. Packing brand new Intel processors, Thunderbolt connectivity and a backlit keyboard the latest MacBook Air is believed to pack "twice the performance of the previous generation".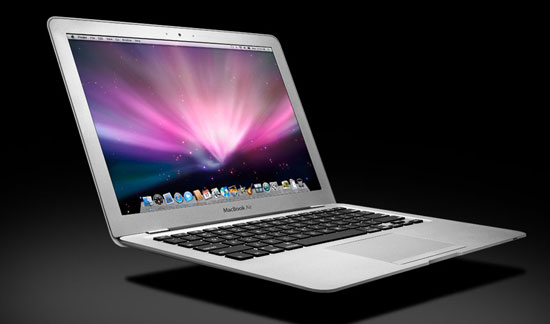 "Portable, affordable and powerful, MacBook Air is the ultimate everyday notebook," said Philip Schiller, Apple's senior vice president of Worldwide Product Marketing. "MacBook Air features our most advanced technology and is an ideal match for Lion, especially with its new Multi-Touch gestures, full-screen apps, Mission Control and Mac App Store."
The latest MacBook Air uses Intel Core i5 and Core i7 dual-core processors, the new MacBook Air is up to twice as fast as the preceding generation and Intel HD Graphics 3000 and offers up to 4GB of faster 1333 MHz memory.
The MacBook Air is offered in 11-inch and 13-inch models starting at $999 (£849) and $1299 (£1099) respectively.