Basically if a person is using Yahoo mail or Gmail and suddenly he shifts to hotmail, then this change will force him to work according to the shortcut keys of Hotmail, and the person has to configure himself according to those shortcut keys. But it's easy to configure yourself to the shortcut keys of the Hotmail. For that purpose there are some steps which include the following:
Simply first log in to your hotmail account.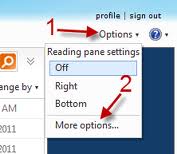 Then go to Options and press more options in it.
After that you just need to click on the Keyboard shortcuts link under Customizing Options.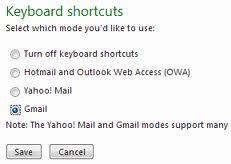 Finally select the shortcut mode from the Customizing Options like "Hotmail and Outlook Web access" and don't forget to save it by clicking on the Save option.
So these are the simple steps by which you can easily customize your short keys and use them in the Hotmail account. No matter if you already use any other account just like Gmail or Yahoo, Hotmail provides you with such opportunities to easily do your work in it by once following them.