We have a tendency to compare the features of one person to another. These physical attributes are sometimes compared to those of relatives, friends and in some cases celebrities. Some persons take physical comparisons as a compliment others while others feel offended, but who do we compare celebrities to? For some persons similarities are made regarding fictional characters. We are about to do the same.  Here are five (5) celebrities we believe that look strikingly similar to Disney characters.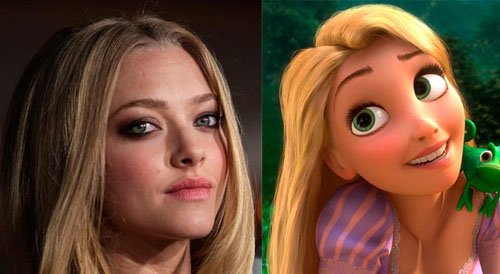 1. Amanda Seyfried – Mandy Moore was the star of Rapunzel but that doesn't stop Amanda from having all the looks that perfectly fit the character's description. The green eyes and long golden hair are just a couple of the stand out features.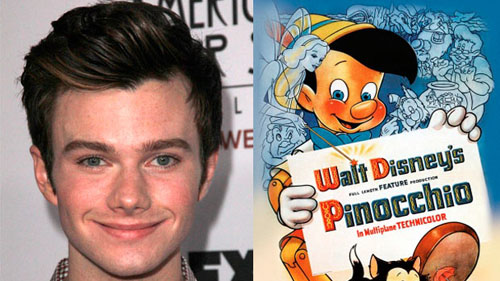 2. Chris Colfer – Known for his role on the popular television series 'Glee' Colfer has all the resemblance of Pinocchio. He has the same smile, red cheeks and  bold eyes. Chris admitted that he would love to play the role of Pinocchio for Disney. "I really want to be Pinocchio, if Disney ever did 'Pinocchio' on Broadway. Actually, some of my fans I think started a Facebook petition for me to do that. But I would love to do it, maybe in-between seasons of 'Glee.' It's always been a goal."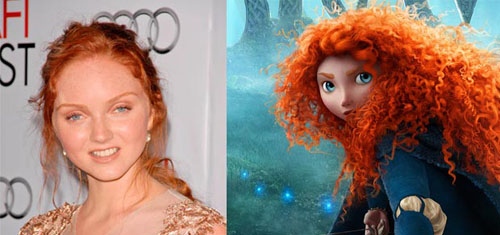 3. Lily Cole – Ms. Cole is definitely the "twin" of Merida from Disney and Pixar's 'Brave'. The only thing she needs is a change of garment and she would be a hit. She is a model after all and has been honing her skill in the profession since she was only 14 years old.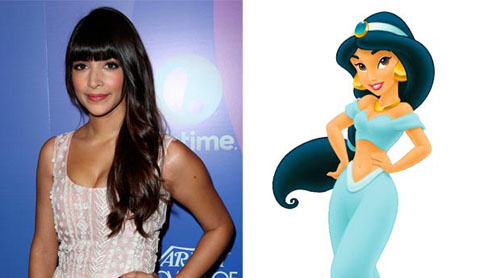 4. Hannah Simone – This Canadian beauty got her start as a fashion model. Her dark hair, smile and expressive eyes makes her the perfect match to play the role of Jasmine.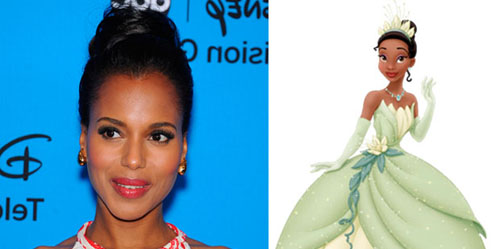 5. Kerry Washington – Best known for her role in the wildly popular TV series "Scandal", Ms. Washington has built a reputation for being quite the versatile actress.  We believe she would make the perfect Tiana from "The Princess and The Frog". She is elegant, graceful and has beautiful eyes.