Samsung has risen to fame in the mobile world over the last couple of years rolling out smart phone after smart phone. Many people thought that the iPhone's place at number one was untouchable but Samsung spent billions of dollars on marketing and reaped the rewards becoming best seller in the mobile industry followed by Apple and Huawei.
However, Samsung would have done their research and know that it's place at number one in the smart phone industry is not impregnable. The likes of the Motorola in the early RAZR era, Sony Ericsson in its Walkman pursuit  and Blackberry riding on BBM have all seen their empires deteriorated.
According to Bloomberg, Samsung is investing more than US$2 billion in the bio pharmaceuticals market and will be focusing on drugs that are void of patent protection. The market is expected to generate US$220 billion in sales over the next five years and the company believes they could become dominant leaders in the division.
"We are in an infancy still," Christopher Hansung Ko, chief executive officer at the Samsung Bioepis unit, said in an interview. "We are a Samsung company. Our mandate is to become No. 1 in everything we enter into, so our long-term goal is to become a leading pharmaceutical company in the world."
While many remain sceptical about Samsung's ability to successfully strive in the medical world it should be noted that the company began in 1938 by selling rice, noodles and local Korean produce for many years. Samsung has made it clear that they will not abandon the technological field, however with profit margins beginning to shrink , the company is simply diversifying into an area it believes will be both profitable and equally as successful.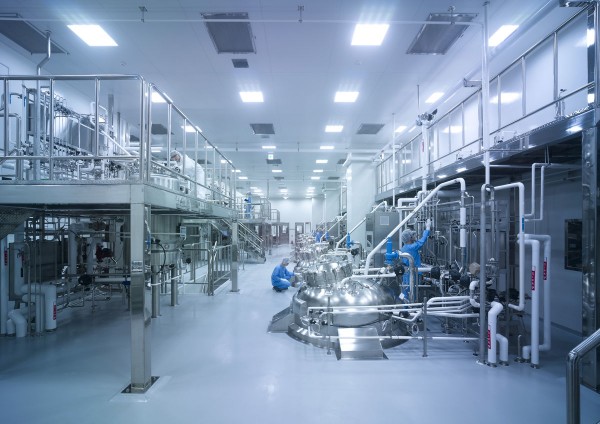 Inside the Samsung Biologics Co. factory in Incheon, South Korea.
Samsung will not have an easy walk to the top in the Pharmaceuticals arena with Pfizer and Johnson & Johnson leading the way. The last time they challenged one of the "big boys" for top spot, they eventually became the leader in that industry. Who was the casualty you ask? Multi-billion dollar Apple.