With more than 10 Million downloads, Rovio has been at the top of the world in Game Market of Android, iOS and other platforms. With the success of over thousands of hits every day company extended the scope of their business by releasing toys, pillows, cartoons, t-shirts, cases and much much more and the list doesn't end by scrolling down. Carrying the same idea these people have introduced a new toy, angry helicopters in market. The product is actually a bird which is given some wings and a remote control to fly it.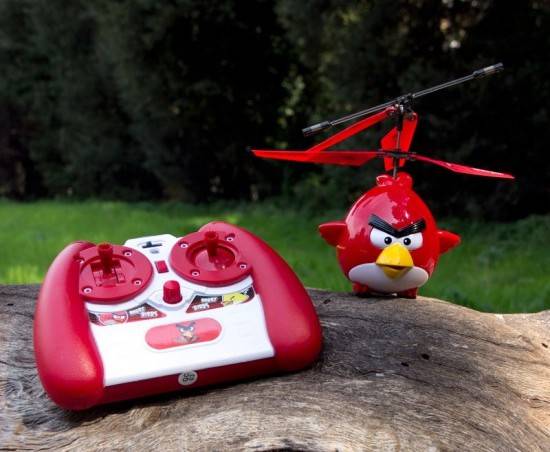 Right now the RED Angry pig smasher is on the manufacturing side but we will be seeing other birds latter as well. The RC helicopter is for children of age eight and plus. The little remote controlled bird can fly upto an altitude of 15 meters. But the unfortunate thing is that the six AA batteries will keep this tiny bird up in air for hardly eight to ten minutes and you would be needing atleast 40 minutes to recharge it for next flight. The little copter is tagged for $49.95.
Check out the video below.
[youtube]http://www.youtube.com/watch?v=_vH2cp7UVUk&feature=player_embedded[/youtube]