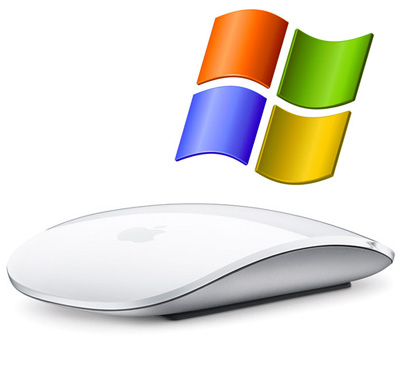 So you like Apple's fancy Magic Mouse? Its a beautiful piece of engineering with an insane price tag of $70. Problem is, even at $70, it only works on Macs leaving Windows users in the dust. But thanks to a new update; here is how you get this little guy to work in Windows XP (32 bit) to Windows 7.
Symptoms
When using an Apple Magic Mouse with Microsoft Windows XP or Vista, vertical scrolling and two-finger swiping may not work.
Products Affected
Boot Camp, Windows Vista, Windows XP, Apple Magic Mouse
Resolution
If you are using Mac OS X v10.6 Snow Leopard, download and install the Boot Camp 3.1 Update to enable these functions in Windows.
For computers with Mac OS X v 10.5 Leopard, download and install the Boot Camp 2.2 Update.
Additional Information
Swiping is not a supported feature in Windows.