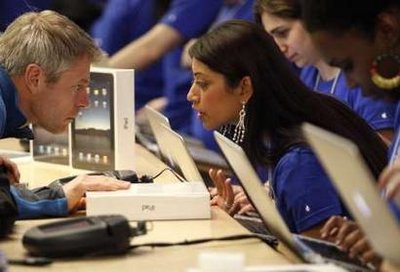 Apple Inc. began selling its much-anticipated iPad on Saturday, drawing eager customers intent on being among the first owners of a tablet-style device. People wait in line to purchase the iPad outside the Apple store on Fifth Avenue in New YorkThe reactions were mixed. One of the dudes smashed his iPad in street
While for others it was an important achievement of their life. Cheline Lundin of Chicago was the first in line at the Apple store on the Magnificent Mile in Chicago. She had been there since Friday morning.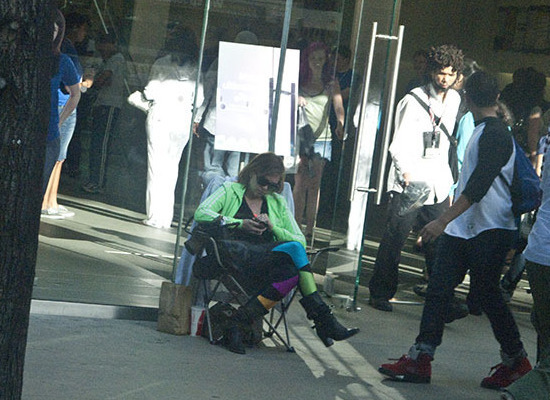 Mr. Cao came to New York from China. He was waiting in line at the Fifth Avenue Apple store for an iPad night before the launch.