Apple has released another iOS version for your iPhone, iPad touch or iPad devices namely iOS 4.3.4. It was also said that Apple will give iOS 4.3.4 firmware to end user in order to exploit that are PDF based. These PDF based exploit use by Jailbreak for jailbreak iPhone and all other devices that supported.
Notes regarding iOS 4.3.4 did not mention clearly that Apple company has attached Jailbreak 3.0 with PDF based exploit or not. One statement said clearly that iOS 4.3.4 has released with additional feature of security fixes. This statement seems true because in Safari mobile, JailbreakMe exploit is used and it might be possible that hacker used it with full intentions in order to take full access on your iOS device.
iOS 4.3.4 is available for iPhone 4, iPhone 3GS, iPod touch 4G, iPod touch 3G, iPad1 and iPad2. Fact behind releasing iOS 4.3.4 is that Apple was surely confirmed that this great technology will run out or pass iOS 5 for iOS device users.
Below are download links to download manually iOS 4.3.4 for different iOS devices. After finishing downloading, connect iOS device to PC, open iTunes. Hold on Shift key and click "Restore" for making selection of ipsw. Hold alt key instead of shift key if you are working on Mac.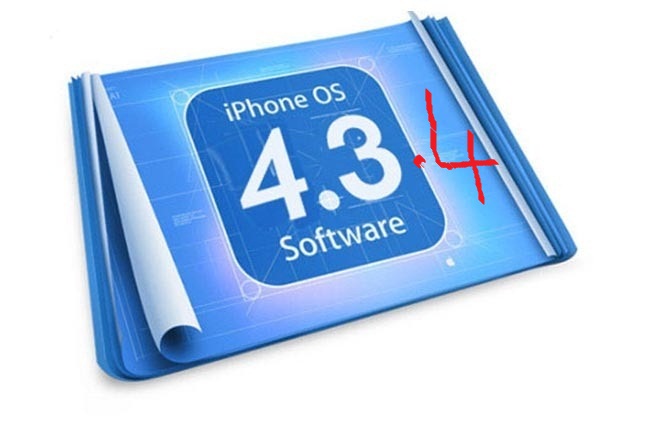 iPhone 3GS: http://appldnld.apple.com/iPhone4/041-1921.20110715.ItuLh/iPhone2,1_4.3.4_8K2_Restore.ipsw
iPhone 4 (GSM): http://appldnld.apple.com/iPhone4/041-1923.20110715.BnATg/iPhone3,1_4.3.4_8K2_Restore.ipsw
ipad1: http://appldnld.apple.com/iPhone4/041-1913.20110715.cvTyu/iPad1,1_4.3.4_8K2_Restore.ipsw
iPad 2 WiFi: http://appldnld.apple.com/iPhone4/041-1924.2011.0715.qP4r3/iPad2,1_4.3.4_8K2_Restore.ipsw
iPod touch: http://appldnld.apple.com/iPhone4/041-1919.20110715.ShHh4/iPod3,1_4.3.4_8K2_Restore.ipsw