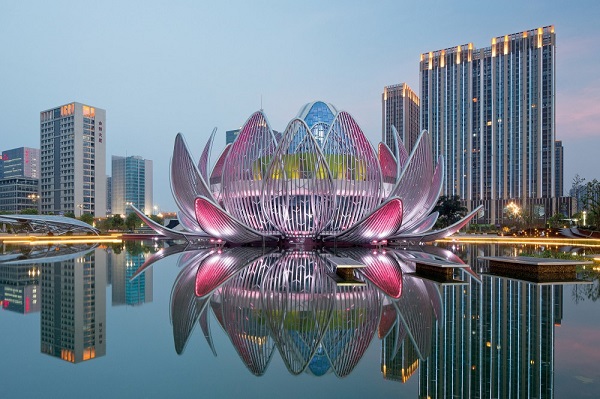 In the heart of Wujin, China an alluring building sits in an artificial lake. The structure called the Lotus Building and People's Park was inspired by the lotus flower, a symbol of the Chinese culture, and designed by Melbourne-based studio505. The Lotus flower undergoes three stages of development starting being a young bud and finishing with a beautiful mature bloom. The new civic which is also accompanied by a eight acre park, is meant to propel urban development and economic growth as well as to set a new architectural design precedent for the region.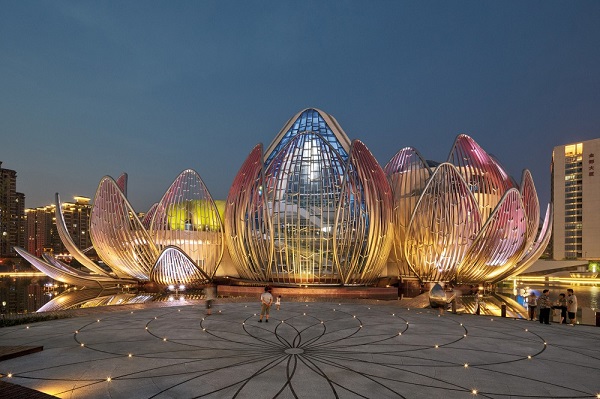 The Lotus Building was completed in 2013 and is an addition to an existing two-story subterranean municipal facility situated beneath the lake. It houses parts of the city's planning bureau, exhibition halls, and meeting rooms.Visitors enter from the underwater facility and are greeted with a cathedral like revelation of space.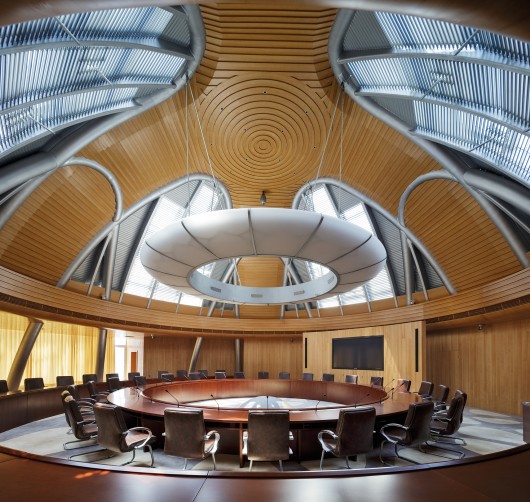 The interior and exterior are covered in mosaic tiles that create a smooth gradient of color from white and beige to deep pink, accentuated by colored lighting. Completing its lotus flower appearance, the building is also wrapped in a series of metal ribbed petals. The center of the building features a 23 foot long chandelier suspended from the ceiling like the stigma of a flower. The structure is conceived as an inhabited sculptural form, naturally emerging from the lake.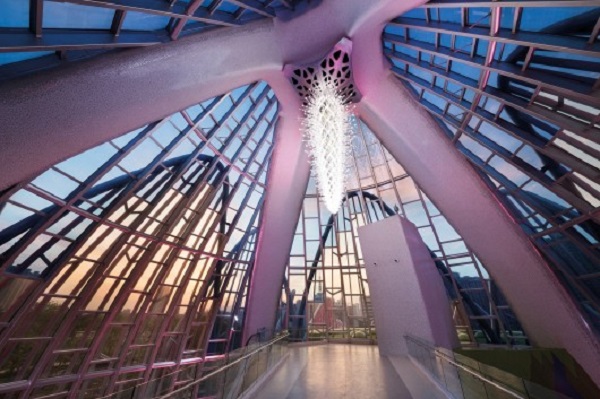 The inside of the building is cooled using energy efficient 2500 geothermal piles driven through the base of the artificial lake. According to the architects, the building is mixed mode and naturally ventilated, and utilises evaporating cooling from the lake surface to drive a thermal chimney within the main flower pod. During the nights, the structure's design creates a vibrant public realm as it is devised with a night lighting system in which features a series of changing natural color combinations for 20 seconds before slowly transitioning to the next scene over 10 seconds.
The Lotus Building and People's Park is a major art attraction and has become one of the most popular landmarks in Wujin with a sustained contribution to the social and cultural life of the city.