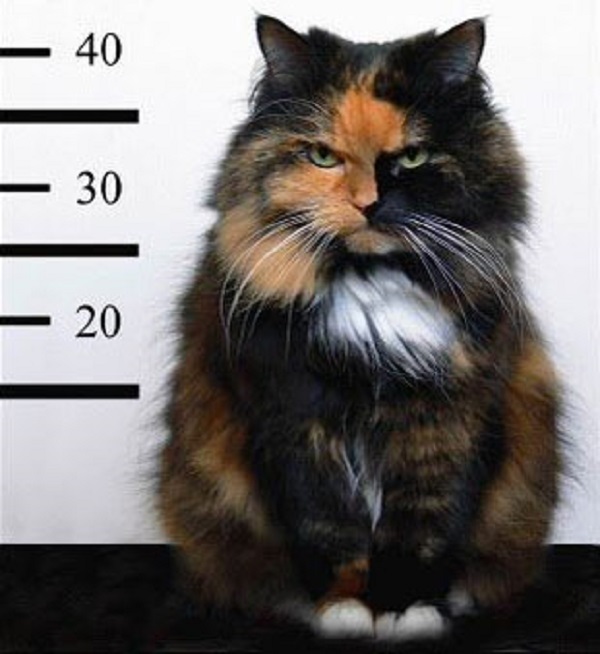 Do you remember watching those scary movies with the victims being chased at with a knife and they run to hide? That horror movie became a reality for a Florida family, with the only difference of not being chased by a ghost or a killer but by a house cat.
During the evening hours of Saturday (July 5), the police received a call from a woman residing in DeLand, Florida named Teresa Gregory, stating that she and her husband were trapped in their bedroom after their cat "freaked out" and attacked repeatedly.
"I got her out of the bedroom, and now she's in my living room and I can't get out. She's got us trapped in our bedroom,"Mrs. Gregory can be heard saying in the 911 call obtained by My Fox Orlando.
Mrs. Gregory explains that she and her husband had left the 4-year-old Russian Blue cat named Kush locked-up in the bathroom all day. She said Kush appeared to be fine when she came to let her out but the cat began to "freak out" after seeing Mrs. Gregory's husband, James Gregory.
The panicking woman said to the operator that the cat clawed her husband several times.
"My husband's arms were ripped up — I mean ripped up!" Mrs. Gregory said. "Pouring blood."
"She's never been like this, I don't know what's happened to her. It's like she freaked out on us today," Gregory continued, adding she thought she might have stepped on the cat in the dark, upsetting it.
Mrs. Gregory shared that the cat has never had any vaccinations, and expressed concern that her pet might attack responding officers.
"They might have to shoot her, I don't know," she said.
A short time later, DeLand Animal Control officers arrived and managed to capture the cat Kush, which will be place in quarantine for at least 10 days.
Luckily, they were able to escape from the "claws" of death.